Emily Jean Stone is an American actress born on November 6, 1988. Actress Emma Stone is well known for her roles in films like 'The Help,' 'The Amazing Spider-Man', 'Crazy, Stupid, Love,' and 'Birdman'. She got an Academy Award for her portrayal of an aspiring actress in 'La La Land.' in 2017. Currently, Emma is the highest-paid actress in the world.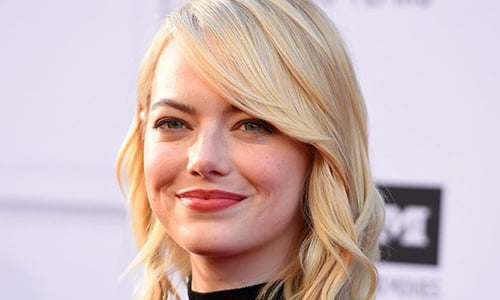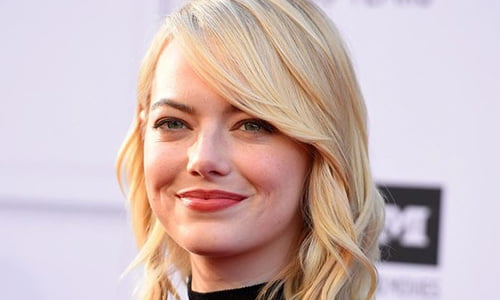 Stone started her acting as a child in 2000, in a theatre production of 'The Wind in the Willows'. When Stone moved to Los Angeles as an adult with her mother, she made her television debut in 2004 in VH1's 'In Search Of The New Patridge Family' a reality show that produced only an unsold pilot. Therefore, for her debut film 'Superbad' she won a 'Young Hollywood Award' in 2007 after small Tv roles. Later she received positive media attention for her role in 'Zombieland' in 2009.
Awards And Achievements
She has received many awards like Bafta Award, Academy Award, a Golden Globe Award, and three Screen Actors Guild Award. Furthermore, in 2013 Emma appeared in Forbes Celebrity 100 and the 'Time 100' in 2017.  Media praised her a lot and described Stone as one of the most talented actresses of her generation. In 2012 Stone gained wider popularity for her role as Gwen Stacy in superhero film 'The Amazing Spiderman and also its sequel in 2014. For her role of a recovering drug addict in the black comedy-drama, 'Birdman' she got nominated for an Academy Award for the Best Supporting Actress in 2014.  In 2016, Stone won many accolades like Bafta Award, Academy Award and Golden Globe Award for Best Actress for her portrayal of an aspiring actress in the massively successful musical film 'La La Land'.
Emma Stone Religion
Emma brought up a Catholic by her parents. She attended an all-girls Catholic school for a semester then later she dropped out to pursue her acting career. Hence, it is not confirmed yet if she is still practising the faith or not. As Stone never talked about her religious views. So, it can be assumed that she is a Christian but still there is uncertainty about it.
Emma Stone Political Views
Emma is a Democrat. She supported Democrat Hillary Clinton running for president in 2016. She leans especially liberal when it comes to social issues. Once she accidentally registered for the Independent party. Later when she realized that some of their issues went against what she believed in like being against abortion and wanting to build a wall. She gave a surprising statement on the win of Donald Trump. Usually, she doesn't use social media, recently expressed her views on Trump's win, saying his win was "incredibly painful" and that Hillary Clinton's loss was "galvanizing."
"I think it's a real wake up call and chance for us to all unite and do the very, very best we can to speak out and be brave," she said, reports CNN.
Dating Profile
Her current status is single. However, Stone has previously dated her Spider-Man co-star, Andrew Garfield for four years. They got rumored an impending engagement or a break-up. The couple never talks about it publicly. Although they made many appearances together on several events. They broke up in 2015.
---
Sources
https://www.opposingviews.com/i/society/emma-stone-has-been-pretty-quiet-about-politics-her-career-until-now-she-has-some
https://www.biography.com/people/emma-stone-20874773
http://www.imdb.com/name/nm1297015/bio?ref_=nm_ov_bio_sm
https://en.wikipedia.org/wiki/Emma_Stone