Emmanuelle Sophie Anne Chriqui is a famous Canadian television and film actress. She was born in Montreal on 10 December 1975. Chirqui got popularity for her brilliant performance in HBO's television series 'Entourage' and also for her famous character 'Dalia' which she plays as a volatile Palestinian salon owner opposite an Israeli counterterrorist turned NYC hairdresser Adam Sandler in 'You don't mess with Zohan.' Emmanuelle has also done an epic role in a famous television series 'The Mentalist.'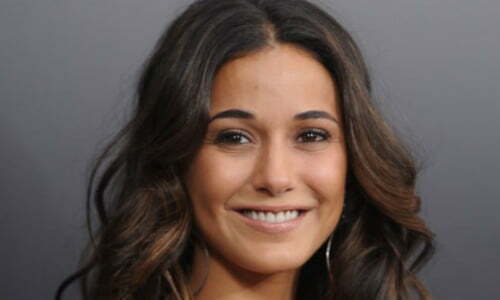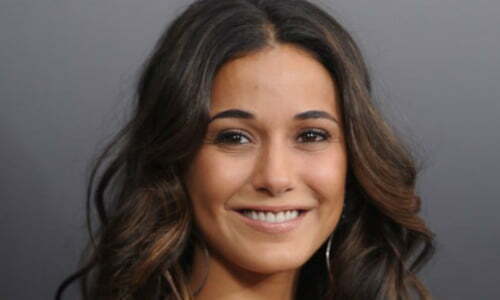 She started her acting career as a young ten years old girl in a 'Mcdonalds' commercial. Her acting debut in Hollywood was a supporting character in 'Detroit Rock City.' She later worked in several movies, such as '100 Girls', 'On the line,' 'Wrong Turn' and 'In the Mix.' She also did a voiceover of Cheetara in an animated series 'Thundercats.' Emmanuelle got her education from Unionville High School, a school of creative arts. She played her first leading role in an American movie 'On the line.'
Emmanuelle Chriqui Achievements
She got the first rank in the most Desirable Women of 2010 list in 'Askmen.com.' Emmanuelle was nominated for the Best Actress DVD Award for her amazing performance in '100 Girls'. She also won a 'Standout Performance Award' at the Young Hollywood Awards in the year 2008.
Emmanuelle Chriqui Religion
Emmanuelle is a French Moroccan Jew. She belongs to a very religious and traditional family. In one of her interview, on being asked of whether she hides being a Jewish or is she open about it? In an answer, she said, 'I am very open. I am proud of you to know, who I am and from where I belong'. Religion is a very personal thing for her. She finds spirituality in her religion. Her family practiced Orthodox Judaism in the Sephardic tradition. From her religious views, she seems much traditional and liberal as well in religion. She respects all religions, but at the same time, she also expects to get respect for her religion as well.
Emmanuelle Chriqui Political views
Being a Jewish, she has many relatives in Israel. She said that she loves Israel going there is always a great experience for her, but she has many questions and confusions regarding the political scenario of Isreal and its role in the global affairs.
Emmanuelle Chriqui Hobbies
She loves to do charity and wants to work for the poor and needy people. Emmanuelle often gives an appearance in charitable events and also she is affiliated to many NGO's. Apart from that she loves going to Jazz Clubs, theatres and volunteering. She has an actor in herself by birth, and most of her likes are related to that profession.
Emmanuelle Chriqui Famous Quote
(On Judaism) "You understand I grew up with a similar holidays and such, in an Orthodox manner, in a Kosher home, and every one of that and those is strict rules to measure by that I believe form your temperament and discipline. I believe they positively, whether or not I knew it at the time or not, subconsciously it undoubtedly seeped in to merely produce a decent balance.
Random Facts
Emmanuelle Chriqui is a very humble woman. She was ranked on number 90 in Stuff Magazines '102 Sexiest Women in the World' in 2002. She has a loving nature. In an interview, she told some facts about her personality that she is extremely emotional. She has got some fierceness from her grandmother. Being a Moroccan woman, she is emotional as Moroccan women don't talk they tend to scream most of the time. She is not a funny kind of girl but likes humorous people.
---
Sources
https://en.wikipedia.org/wiki/Emmanuelle_Chriqui
https://web.archive.org/web/20080628042502/
http://www.generationj.com/issues/new/culture_rt2.html
http://www.imdb.com/name/nm0004825/
http://theborgias.wikifoundry.com/page/Emmanuelle+Chriqui