Fedor Emelianenko is a Ukrainian-born Russian heavyweight mixed martial artist (MMA), judoka and sambist, currently competing for Rizin Fighting Federation and Bellator MMA.
He has successfully won and achieved championship titles and awards in various other games, particularly in MMA Pride Fighting Championships being the heavyweight champion from 2003-2007, FIAS World Combat Sambo Championship being Heavyweight Champion in 2002, 2005 and 2007  and Russian Judo Federation National Championship in the years 1998 and 1999, acquiring a Bronze medal.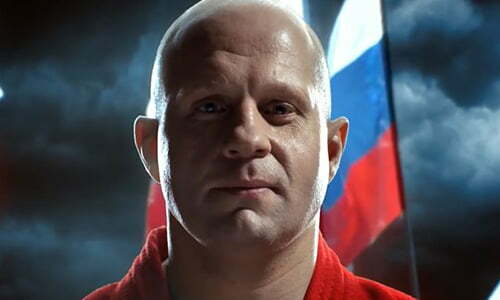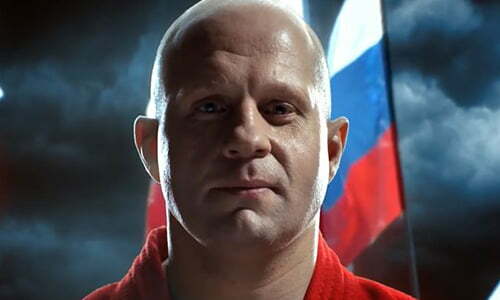 Emelianenko started his career in MMA in the year 2000, with four continuous triumphs, including his most notable success over ADCC champion Ricardo Arona in a fight, which is viewed as one of his hardest fights in his career. Later on, he faced a controversial loss to Tsuyoshi Kohsaka on 22 December 2000. But in his following 28 fights, he won all of them, becoming unbeaten for almost a whole decade.
FEDOR EMELIANENKO EARLY LIFE
His mother served as an educator, and his father was a welder. He was born in Ukraine, but by the time he turned two, his family moved to the Soviet Union.
He got married to Oksana Emelianenko from 1999 to 2006, but the couple briefly split up, and he married Marina Emelianenko from 2009 to 2013. He reconciled with Oksana in 2014 after splitting up with Marina. He has three daughters named Masha, Elizabeth, and Vasilisa.
Before he started his successful career in MMA, he used to serve as a firefighter in the Russian Army.
FEDOR EMELIANENKO RELIGIOUS VIEWS
Fedor is orthodox and has pure faith in God. He once said in an interview
"I fight to glorify the Christian faith and the Lord God, Jesus Christ."
A complete devout Christian, he bestows his talent and success entirely upon the God.
FEDOR EMELIANENKO POLITICAL VIEWS
It is very much known that the Russian President, Vladimir Putin, and Emelianenko are great friends, although the grounds of this friendship is not known. He even served in his government. For choosing the right person to replace the Russian Prime Minister Dmitry Medvedev on Russia's Presidential Council on Physical Culture and Sports, in the year 2012, Putin personally referred and chose Fedor. He also campaigned for Putin during his presidential re-election campaign that same year.
FEDOR EMELIANENKO FACTS
When Fedor turned 12-years-old, he was initially trained by Vasiley Gavrilov, who had to buy Fedor's judo suit and training shoes he needed for class since Fedor's family could not afford to spare their money for such an activity. Fedor still trains with another trainer as well, Vladimir Voronov, who specializes in Sambo and Judo.
---
SOURCES
https://www.famousbirthdays.com/people/fedor-emelianenko.html
http://heavy.com/mma/2017/02/fedor-emelianenko-bio-stats-highlights-pride-putin-trump/
https://www.rt.com/sport/378471-fedor-emelianenko-interview-exclusive/
https://en.wikipedia.org/wiki/Fedor_Emelianenko