Karim Kharbouch who is known by his stage name French Montana is a Moroccan-American hip-hop recording artist born November 9, 1984, in Rabat, Morroco. Although he was born in Morroco, when he was 13 years old he immigrated to the United States with his family. In addition to it, he is the pioneer of Coke Boys Records, and its predecessor Cocaine City Records. He signed a joint-venture recording deal with Maybach  Music Group' and 'Bad Boy Records' in 2012. In 2007 Montana made his mixtape debut.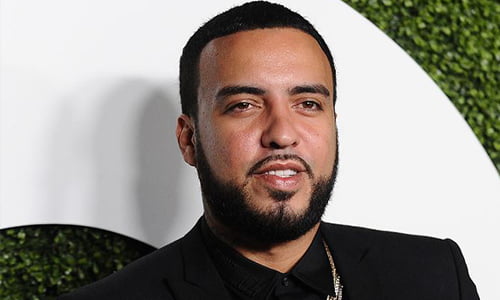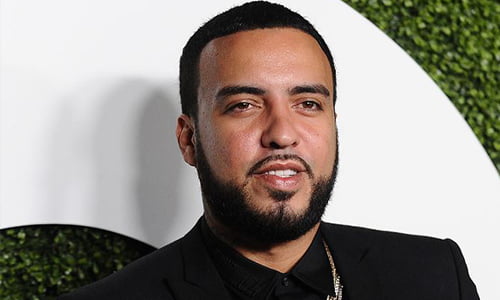 Additionally, he made his breakthrough with "Choppa Choppa Down" in 2010. His debut studio album 'Excuse My French' got released on 21 May 2013. Kharbouch released his second studio album 'Jungle Rules' in July 2017. This album ranked number three on the Billboard 200. The single "Unforgettable", featuring Swae Lee supported the album.
Early Life
Karim Kharbouch raised at the family estate outside Casablanca. He lived there for the first 13 years of his life. Furthermore, Karim left Morocco with his mother, father Abdela and brother Zack at the age of 13 in 1996 for Newyork. They got settled in the South Bronx. Montana learned English in the streets and in the Bronx high schools of Lehman and Roosevelt. Later, his father decided to move back to Casablanca after 2 years struggle but his mother wanted to stay back with the kids citing lack of opportunities in Casablanca. At that time his mother was pregnant with his youngest brother Ayoub who was born in the US shortly after his father departed for Morocco. His mother was dependent on welfare with three kids, including an infant, for financial support. Therefore, Karim eventually found himself the primary breadwinner for the family.
French Montana Religion
Karim is a practising Muslim. Montana also said he is currently avoiding alcohol for the month of Ramadan. Also, he does fasting during the daylight hours, as per the requirements of the faith being a Muslim. Hence, Ramadan is considered to be a very holy month and there are some restrictions in Ramadan which he perfectly follows.
French Montana Political Views
It seems that Montana is a Democrat because he openly condemns Donald Trump for his ridiculous policies against Muslim countries. For French, unlike for Trump, Islam stands for positivity. As once he said,
"My religion plays a big role in my success," he said. "It's just about doing positive … You fear not doing the right the thing."
He shows his disgust and distaste for Donald Trump and his biased views. Furthermore, he added that according to ISIS 80 % terrorism effects Muslims so, to blame them for terrorism is totally unfair.
Dating Profile
In 2007 Montana married Deen Kharbouch. The former couple has a son. In 2012 the couple got separated. In 2014  their divorce was finalized. He told that being a father is one of his driving inspirations. Currently, he is in a relationship with Khloe' Kardashian, since summer of 2014.
Hobbies
Montana loves to play soccer and rap. Also, he describes them as his two favourite childhood hobbies. Now being a young man he loves basketball. He has a passion for musical instruments.
Random Facts
'Unforgettable" was Montana's first song as a lead artist to reach the top 10 on the U.S Billboard Hot 100.
He can Speak English along with Arabic and French his native languages.
Sources:
https://en.wikipedia.org/wiki/French_Montana
http://www.imdb.com/name/nm6141163/bio?ref_=nm_ov_bio_sm
http://www.dailymail.co.uk/tvshowbiz/article-2705009/Khloe-Kardashian-blasts-critics-relationship-French-Montana-rapper-reveals-Kris-Jenner-best-friends.html