Gal Gadot-Varsano is an Israeli actress, martial artist, singer, and model born on30 April 1985. She started her modeling career in late 2000. She is famous for her role as "Wonder Woman' in Superhero team-up film in  DC Extended Universe first in 'Batman Vs. Superman: Dawn Of Justice in 2016 than in 'Wonder woman' and 'Ensemble Justice League' in 2017.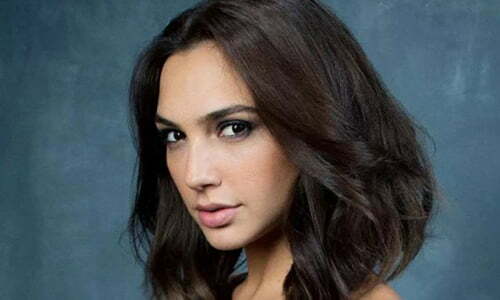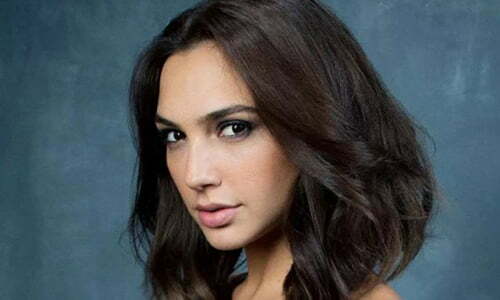 Gal started her film career in the fourth edition of  'Fast And Furious'  franchise which is one the blockbuster films in Hollywood in 2009 and starred as Gisele Yashar. Probably, Gal performs all her stunts herself. Hence, later on, she acted in 'Date Night' and 'Knight And Day' in 2010. Furthermore, Gadot got the training of swordsmanship, Kung Fu kickboxing, Capoeira and Brazilian Jiu-Jitsu for her role as a 'wonder woman.' Gadot won the 'Miss Israel' beauty pageant in 2004 at the age of 18.
Gal Gadot Personal Life
Gal was born in Rosh Ha'ayin, Israel and belongs to an Ashkenazi Jewish family. Her parents are Irit, a teacher, and Michael, an engineer, who is a sixth-generation Israeli. She studied Biology in high school. Additionally, Gadot studied law and international relations at the IDC Herzliya college. Furthermore, she also does jobs as a babysitter and at Burger King. Gadot was the wife of a businessman Yaron Varsano on September 28 in 2008. They have two daughters, Alma and Maya. Thay had a luxury hotel in 'Tel Aviv' until 2015. She confessed that she helped out in running the hotel. They sold their hotel in 2015 to Roman Abramovich for $26 million.
Gal Gadot Religion
Gal is a Jew as she belonged to Israel and raised in a Jewish family. Gadot told that she was raised in a "very Jewish, family environment." Furthermore, Gal's forefathers were Polish-Jewish, German-Jewish, Austrian-Jewish, and Czech-Jewish. She often talks about her Israeli origin and her religious views.
Gal Gadot Political Views
Gal is a Zionist and often being criticized by people for her political views.  Also, she served as a Combat trainer in the Israel Defense Soldier at the age of 18-20. Therefore, she always supports the Israelian Army and always support them in their fight against Palestine. Additionally, during Operation Protective Edge when she was just starred as wonder woman she used this platform to speak in favor of the direct attacks on civilians by the Israelian Army.
Gal Gadot Hobbies
Gal loves motorcycle riding and owns a black 2006 Ducati Monster-S2R. Seems like, she has an interest in sports and enjoys playing volleyball, basketball, and Tennis. Also, she likes to spend her spare time with family as she considered her family most important above all.
Random Facts
She is the first non-American actress who plays Diana Prince/Wonder Woman. Furthermore, Gadot was one of those two Israeli actresses, chosen as an upcoming leading lady by 'Instyle' magazine along with Odeya Rush in 2014. Also, United Nations marked her character designation as its "Honorary Ambassador for the Empowerment of Women and Girls" in 2016. In addition to it, Gal also ranked on number 84 in Hot 100 Women of 2014 list of Maxim magazine. Gal became the face of Gucci's Bamboo perfume brand in 2015. Therefore, she was also a participant of 'Miss Universe' 2004. 
---
Sources
https://en.wikipedia.org/wiki/Gal_Gadot
http://www.imdb.com/name/nm2933757/bio?ref_=nm_ov_bio_sm
http://www.jewishpress.com/blogs/elder-of-ziyon/this-is-the-horrible-thing-gal-gadot-wrote-about-palestinians/2017/06/14/
http://www.breitbart.com/tech/2016/07/25/israeli-wonder-woman-star-attacked-twitter-zionist-pro-idf-views/