Georges St-Pierre, also known as GSP, is a French-Canadian mixed martial artist. He competes for the Ultimate Fighting Championship (UFC), where he fights in their middleweight division. He is also a former UFC champion. St-Pierre is also a three-time former UFC Welterweight Champion, having won the title twice from 2006 to 2008, as well as an interim title in 2007. He has been termed as one of the greatest MMA fighters of all time.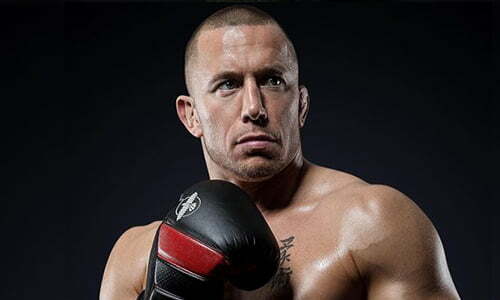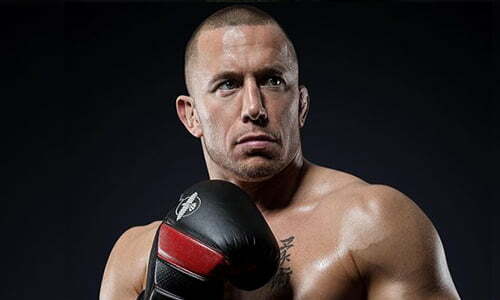 He retired from his career in the year 2013, with an excellent record for the most number of wins in title bouts and the second longest combined title streak in the history of UFC.
Georges St-Pierre Early Life
Georges St-Pierre was born in Quebec. St-Pierre had a rather tough time in his school days. He attended a school, and he was bullied by others who stole his clothes and money. At a young age, he played hockey, skated and took part in several other sports. At age seven, he began taking Kyokushin karate classes from his father. He strengthened his skill in Kyokushin Karate Master to protect himself from being attacked by a school bully. After his karate master died when St-Pierre was 16, he later took classes in wrestling, boxing, and Brazilian Jiu-Jitsu. St-Pierre had to work as a bouncer in a nightclub, and as a garbage man to pay for his school fees.
Georges St-Pierre Religious Views
St-Pierre has not at all expressed his view on religion, although he is seen frequently cross himself before entering the octagon. Even though his religious beliefs are kept under the covers, it would be a wise guess that he was raised in a Christian family.
Georges St-Pierre Political Views
Just as he has kept silent about his religious beliefs, his views on politics are also inconspicuous. The only remark he has made was when he won a championship title, and all the people loved him and crowded over him, he felt like the President of the United States.
Georges St-Pierre Achievements
Rogers Sportsnet named him Canadian Athlete of the Year for three consecutive years (2008, 2009, 2010).
He ranked No. 2 for Pound-for-pound fighter in the world in the year 2010-2011, according to reports by ESPN. He was announced as the Most Dangerous Man of the year in 2010 in Spike Guys Choice Awards.
---
Sources
http://www.gspofficial.com/bio
https://mmapost.weebly.com/mma-post/fighting-for-god-religion-mma-and-freud
http://www.5thround.com/53914/georges-st-pierre-gets-the-barack-obama-treatment-in-the-philippines/