Gigi Hadid is an American fashion model who has gradually carved out a niche for herself in the industry. She was born and raised in Los Angeles, to  Mohamed Hadid, a real estate developer, and Yolanda Hadid a former model.
Her mother is a Dutch-born American, and her father is Palestinian-American; that explains her name combination. Through her father, she descends from Daher Al Omer, Prince of Nazareth and the Sheikh of Galilee.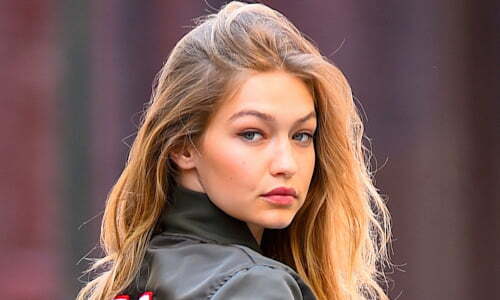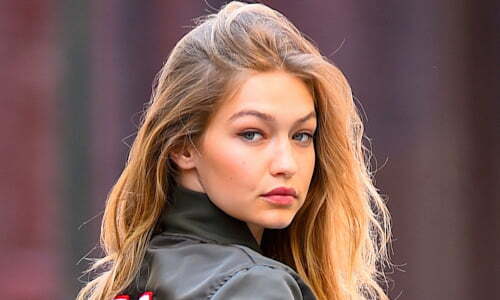 Hadid has two younger siblings, a sister, Bella, and a brother, Anwar, both of whom are also models. She has two older, paternal half-sisters, Marielle and Alana.
Gigi actually started modeling at the tender age of two, when she started modeling with Baby Guess before stopping to concentrate on school. Hadid eventually returned to modeling, in 2011
Following her parents' divorce, her mother married music producer David Foster, with whom she has five stepsisters. In 2013, Hadid graduated from Malibu High School, where she was captain of the varsity volleyball team as well as a competitive horseback rider.
Upon graduating from high school, she moved to New York City to focus on her studies and her modeling career. Gigi studied criminal psychology at the new school in New York City beginning in the fall 2013. She later suspended her studies to focus on her modeling career.
So far, some of her achievements are starring in campaigns for Tom Ford F/W 2014, Tom Ford Velvet Orchard Fragrance and Tom Ford Beauty 2014. She was on the cover of Galore magazine and Carine Roitfeld's CR Fashion Book in 2014.
She also became the first ever model to cover the CR Fashion Book twice, becoming the global brand ambassador for Tommy Hilfiger. Gigi fronted campaigns for underwear, apparel and fragrances. She also hosted the American Music Awards in November 2016, among many accolades.
Hadid revealed in 2014 that she was diagnosed with Hashimoto's disease and reiterated this in 2016.
Religion Information
Gigi's father is a Muslim, but it seems like her mother isn't. Gigi Hadid has purposely avoided answering direct questions about her religion possibly to avoid backlash both within and outside the Muslim community.
She has though shown support for the Muslim faith as she recognizes it as part of her heritage. Some sites have her listed as being a part of the Islam faith, but we didn't see any evidence to support that.
Political View
Hadid's showed support for the conflicts in Palestine as her father's family been expelled to the Syrian refugee camps following the 1984 war before eventually managing to move to the USA.
Dating Profile
She is currently dating Zayn Malik after the pair worked together on a music video. Malik and Hadid were featured as a couple in a fashion spread in May 2015 for US Vogue. It seems like she has a clear interest in singers, having already dated Cody Simpson from 2013 to 2015, and Joe Jonas briefly in 2015.
Hobbies
At some point, Gigi Hadid temporarily stopped modeling to pursue her aspirations as an athlete for horseback riding and volleyball. Currently, she's most interested in boxing, but she is not going to the point of leaving her career.
---
Sources