Gucci Mane is an American Rapper and songwriter, born as Radric Delantic Davis on February 12, 1980. He was born in Bessemer, Alabama, U.S.A. He helped pioneer the hip-hop subgenre trap music, alongside fellow Atlanta-based rappers T.I. and Young Jeezy. In 2007, Gucci Mane founded 1017 Records.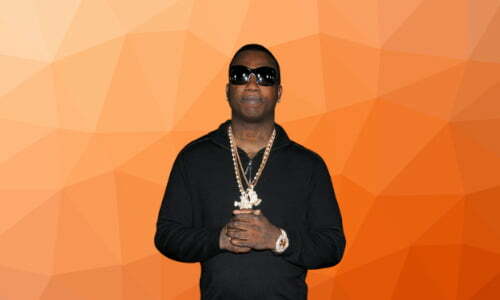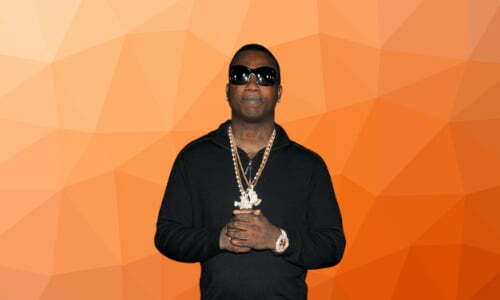 His parents met in 1978, Davis' mother had had a son from another relationship, Victor Davis. When Davis was born, his father was on-the-run from the police on drug-related charges (mainly due to selling crack cocaine and heroin and had fled to Detroit, Michigan. Due to Davis' father not being there, he wasn't able to sign the birth certificate, Radric took his mother's last name.
Gucci was good in school and considered himself athletic though he didn't partake in any extracurricular activities involving sports. Davis began drug dealing, mainly selling cannabis, with his older brother. Davis eventually started selling cannabis on his own and then ended up using his Christmas money to start acquiring crack cocaine while in the eighth grade, starting Davis' career as a drug dealer.
He enjoyed writing poetry as a child and began rapping at the age of 14. Following his first arrest, Davis began to take music seriously and released La Flare on Str8 Drop Records. It was pressed onto about 1000 CDs and distributed throughout East Atlanta
Gucci released his first studio album, Trap House, in 2005, followed by his second and third albums, Hard to Kill and Trap-A-Thon in 2006. His fourth album Back to the Trap House was released in 2007. In 2009, Gucci Mane released his sixth studio album, The State vs. Radric Davis, going on to become his first gold-certified album.
Gucci Mane has released dozens of music tracks and has worked with artists such as Drake, Lil Wayne, Omarion, Mariah Carey and Young Jeezy. His 2016 collaboration with Rae Sremmurd, titled "Black Beatles," provided Gucci Mane with his first number-one single on the US Billboard Hot 100 chart.
Religion Information
Gucci is a strong believer in God and is a Christian. He has tweeted things like this before, "God thank you for my punishment it made me wise."
Besides the large gold Jesus piece Mane likes to wear around, the scant information we have about his Christian beliefs are embedded in his songs and a poem called "Round II" that he wrote in prison. In it, he talks about how prayer kept him sane, and that "besides God, no one's perfect."
Political Views
He commented on Trump's animated facial expressions on Twitter, "I think Donald Trump just did all of the emoji faces in 9 seconds." It's likely that he is anti-Trump. It's unclear if he holds views that lean more towards Republican or Democrat.
But against all run of play, he failed to even make a single comment about Obama too, given he is a black man himself.
Hobbies
Poetry and songwriting are activities Gucci enjoys as well as working out. He loves doing sober things now that he has been released from prison.
Dating Profile
Gucci dated longtime girlfriend, Keyshia Ka'oir for 12 years before marrying her recently.
---
Sources