Gwendoline Manuela Marietta Josephine Christie Brown was born on 28th October 1978 in West Sussex, England to a housewife mother and a father who worked in marketing and sales. She is an English actress and model, professionally known as Gwendoline Christie and is best known for portraying the warrior Brienne of Tarth in the HBO fantasy-drama series Game of Thrones.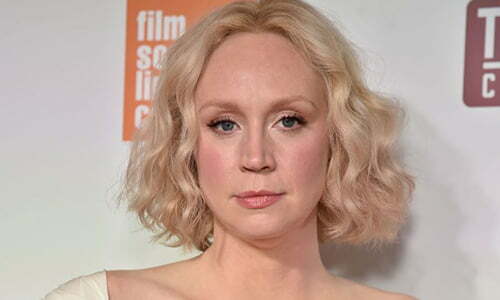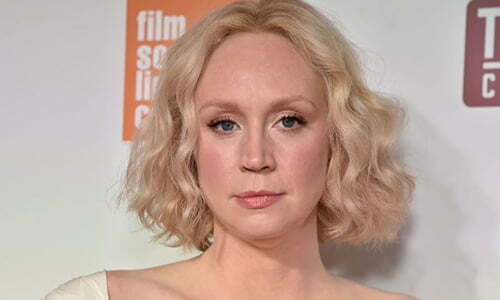 She also appeared as Captain Phasma in the Star Wars sequel trilogy and as Commander Lyme in The Hunger Games: Mockingjay – Part 2.
Before Fame:
Gwendoline Christie trained as a gymnast as a child. Unfortunately, a spine injury forced her to abandon that career. Therefore, she took up acting. She said:
"I was a semi-professional gymnast as a child. I did rhythmic gymnastics, but I sustained an injury and strained all the muscles in my spine."
In 2005, she graduated from Drama Centre London with a First Class BA (Hons).
Rise to fame:
Before becoming better known for her performances on screen, she was heavily involved in theater, between 2006 and 2010. She was performing in productions of Breakfast at Tiffany's, Dr. Faustus and several others. She got her first job with Declan Donnellan in 'Great Expectations' at the Royal Shakespeare Company. After that, she went on to work in regional theatre, world tours, and the West End.
Gwendoline Christie was cast in the role of Brienne of Tarth in 2011 in the successful HBO TV adaptation Game of Thrones. She plays the role of Commander Lyme in the last two Hunger Games movies: The Hunger Games: Mockingjay – Part 1 and The Hunger Games: Mockingjay – Part 2. She was also cast as Captain Phasma in Star Wars: The Force Awakens and Fabulous: The Movie.
Dating Profile:
Since 2013, Gwendoline Christie has been in a relationship with fashion designer Giles Deacon who is a British fashion designer, Creative Director and the Founder of Giles Deacon group, Couture Fashion House.
Religion Information:
Gwendoline Christie hasn't shared her religious views.
Political Information:
Gwendoline Christie likes to stay out of politics as she hasn't shared any of her political views and opinions lately.
Personal Trainer:
After getting the role of Brienne of Tarth in Game of Thrones, Gwendoline Christie was required to gain muscle to look like a horse rider and the one who can fight with swords. Therefore, she started working out with a trainer named, Phil Learney who is a strength and conditioning expert. She worked with him three to four days in a week and gained over a stone of muscle.
Interesting Facts:
Gwendoline Christie's height, 6 ft 3 inches.
Gwendoline Christie is one of a small handful of professional actresses with a successful film & TV career who stands over 6 feet tall.
Christie and her mother never kept track of her age. She doesn't know how old she is.
She was featured in minor roles in two Terry Gilliam films: The Imaginarium of Doctor Parnassus and The Zero Theorem.
She replaced Lily Rabe for the role of Commander Lyme in Hunger Games.
Her favorite Game of Thrones Season is Season 5
---
Sources
https://en.wikipedia.org/wiki/Gwendoline_Christie
https://www.famousbirthdays.com/people/gwendoline-christie.html