Gwyneth Paltrow was born in Los Angeles on September 27, 1972.  She is an actress, singer, and food writer.  Her name became loved in Hollywood due to her early works in films like Seven (1995), Emma (1996), Sliding Doors (1998) and A Perfect Murder (1998). She has later gained increased popularity as she got more advanced roles in movies.
She is the daughter of actress Blythe Danner and film producer-director, Bruce Paltrow. She has a younger brother, Jake Paltrow, who is a director and screenwriter as well. So as the saying goes, it runs in the family.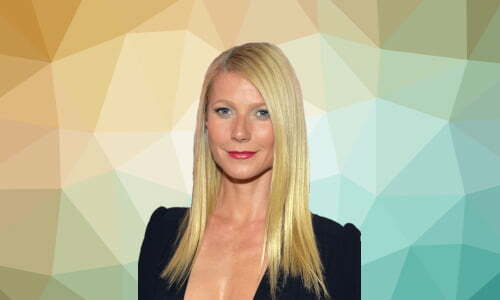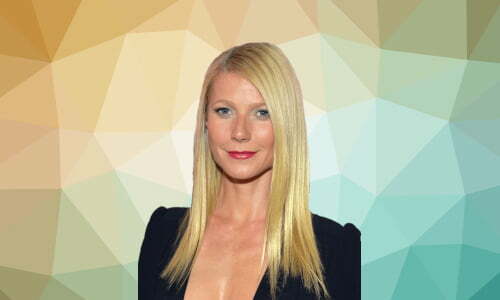 Her uncle is an opera singer and actor Harry Danner, whose daughter, actress Hillary Danner, is Paltrow's cousin and close friend. Paltrow recalls their family gatherings: "Hillary and I always had this in common, and do to this day […] cooking for people we love, eating, hanging out with a family. It's how we were raised. It's what we do."
Paltrow's father was Jewish, while her mother is from a Christian background. She was raised celebrating "both Jewish and Christian holidays
Paltrow was raised in Santa Monica, where she attended Crossroads School, before enrolling in the Spence School, a private girls' school in New York City. Later, she briefly studied anthropology at the University of California, Santa Barbara, before dropping out to act. She can speak both French and Spanish.
Her other film credits include The Talented Mr. Ripley (1999), The Royal Tenenbaums (2001), Shallow Hal (2001), and Proof (2005), for which she earned a Golden Globe nomination. Since 2008, Paltrow has portrayed Pepper Potts in the Marvel Cinematic Universe. She won a Primetime Emmy Award for Outstanding Guest Actress in a Comedy Series in 2011 for her five-episode role as Holly Holliday on the Fox television series Glee.
Paltrow has been the face of Estée Lauder's Pleasures perfume since 2005. She is also the face of American fashion brand Coach, owner of a lifestyle company, Goop, and author of two cookbooks.
Religion Information
Paltrow's father comes from a family with a long, dynastic Eastern European Jewish history and her mother was raised in the Pennsylvania Dutch Quaker tradition.
Paltrow has spoken about her bi-religious upbringing positively, saying:
"It was such a nice way to grow up. We had more holidays. And there are two different lifestyles and cultures".
But at another time she did say: I don't believe in religion. I believe in spirituality. Religion is the cause of all the problems in the world. I don't believe in organized religion at all. It's what separates people. One religion just represents fragments; it causes war. More people have died because of religious conflict than any other reason
Political View
Paltrow has donated money, time, and her star power to the Democratic party, liberal organizations like Emily's list, and particularly, Barack Obama.
Hobbies
She loves to cook, do yoga, and learn foreign languages. It has also been said that Gwyneth is a great singer.
Dating Profile
Paltrow married the lead man for Coldplay, Chris Martin, in 2003. They have two kids. The pair divorced in 2015. She is currently dating Brad Falchuk.
---
Sources