Harry Styles is an English songwriter, singer, and actor, popularly known as one of the boy band One Direction. Back in 2010, he auditioned in the U.K reality TV show, the X-Factor and that was how he gained his rise to stardom. Although initially, he wanted to be a solo artist, he ended up with the boy band which projected him to the limelight after the competition.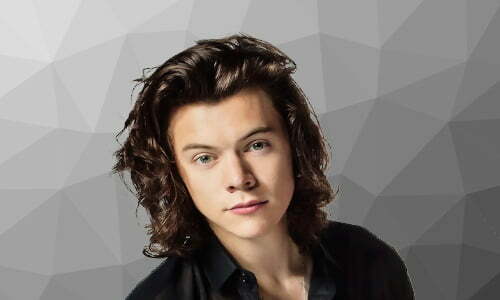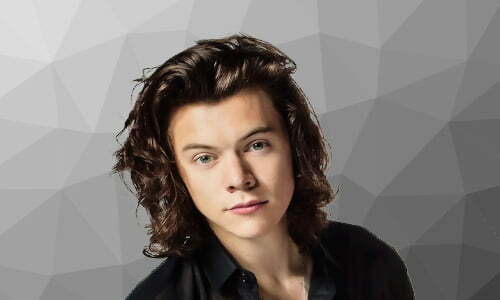 With One Direction, he was the lead vocal in most of their songs; and together they released about four studio albums, went on a couple of tours and won many accolades. The group decided to suspend working together until further notice in March 2016 to pursue individual projects thus prompting Harry to sign a solo record deal with Columbia Records. He released his first single this year and also made a start as an actor in the 2017 film Dunkirk.
Harry's genre of music is pop and soft rock; he can also play the guitar and has been very active in the music scene since 2010. Born on February 1, 1994, in England, Harry did not have a lot of musical influences around him as many of his immediate family members were farmers. But one of the things he enjoyed doing while younger was singing and following in the footsteps of his then mentors Elvis Presley and Freddie Mercury.
He has long been an enthusiast of philanthropy, supporting the needy since the early days of his career with One Direction. In 2013, he partnered with a leading cancer charity to raise funds for some cancer-related research. In 2015, he visited the Lalela project in South Africa and offered ticket concerts to youths.
Till today, he still regards 'Lady in Red' and 'Free Falling' as his favorite songs
Religion Information
Harry Styles is a Catholic man because of his Catholic origin. As a sign of that, he is always pictured wearing a necklace with a cross pendant and has affirmed many times what he believes about God. Another thing to consider is that he grew up in the holiness chapel in England. Although religion isn't what he professes all the time, he seems to be a 'low-key' about his religious life at times.
Hobbies
Harry Styles enjoys playing video games during his free time. He loves to shop as well and to listen to good music and writing songs. But what is most mentioned about his hobbies is his love for cooking and baking. Matter of fact, he worked in a bakery while younger.
Political views
Harry Styles has not for once professed or pledged any allegiance to any political party whatsoever. He hardly talks about it publicly, so we can conclude that he is a bit reserved on the issue of politics. At one time though, he did mention that he wanted Brexit to come to reality.
Dating Profile
Harry Styles was once in a relationship with Taylor Swift, but the relationship didn't last long. His longest relationship was with Jenner Kendall, their relationship lasted three years and ended in February 2016. Currently, he is not in contact with anyone publicly, but rumor has it that he will be back with Taylor Swift soon.
---
Sources
http://en.w.wikipedia.org/wiki/Harry_Styles