Harvey Weinstein was born on 19th March 1952. He is an American film producer and former film executive. Miramax, the entertainment company was co-founded by him and his brother Bob. The company produced several independent films, including Sex, Lies, and Videotape (1989); The Crying Game (1992); Pulp Fiction (1994); Heavenly Creatures (1994); Flirting with Disaster (1996); and Shakespeare in Love (1998). Weinstein won an Academy Award for producing Shakespeare in Love and garnered seven Tony Awards for a variety of plays and musicals, including The Producers, Billy Elliot the Musical, and August: Osage County.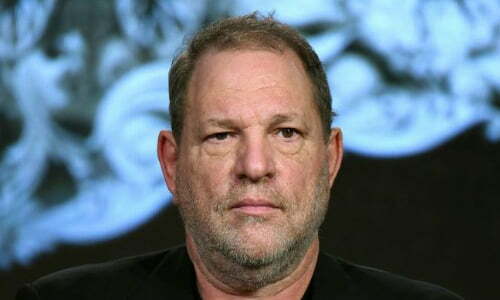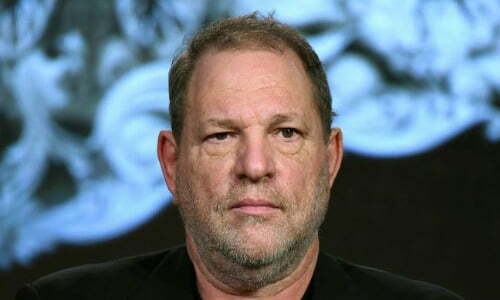 Latest Scandal:
Weinstein was a co-chairman of The Weinstein Company from 2005 to 2017. In October 2017, following numerous allegations of sexual harassment, sexual assault, and rape against him, Weinstein was fired by his company's board of directors and expelled from the Academy of Motion Picture Arts and Sciences. Over 50 women had made allegations against Weinstein by October 21st, 2017. The scandal triggered a social media campaign, as well as a wave of similar allegations against and ousters of powerful men around the world, called the "Weinstein effect". A great number of women shared their own experiences of sexual assault, harassment, or rape on social media under the hashtag #MeToo.
Personal life:
Harvey Weinstein has been married twice. His first marriage was to his assistant Eve Chilton in 1987. They had three children: Remy who was born 1995, Emma was born in 1998, and Ruth born in 2002. The couple divorced in 2004. His second marriage was to the English fashion designer and actress Georgina Chapman, whom he married in 2007. Together, they have a daughter, India Pearl who was born in 2010, and a son, Dashiell who was born in 2013. On October 10th 2017, Chapman announced she was leaving Weinstein after the sexual harassment accusations.
Activism:
Harvey Weinstein has been active on issues such as poverty, AIDS, juvenile diabetes, and multiple sclerosis research. He serves on the Board of the Robin Hood Foundation, a New York City-based non-profit that targets poverty, and co-chaired one of its annual benefits. He is critical of the lack of gun control laws and universal health care in the United States.
Political Information:
Harvey Weinstein is a longtime supporter and contributor to the Democratic Party including the campaigns of President Barack Obama and presidential candidates Hillary Clinton, and John Kerry. He supported Hillary Clinton's 2008 presidential campaign. In 2012, he hosted an election fundraiser for President Obama at his home in Westport, Connecticut.
Fashion Industry:
Weinstein has been active in the fashion industry. He produced Project Runway, the fashion reality show, making stars of designer Michael Kors, model Heidi Klum, and Editor Nina Garcia. He was instrumental in the revival of Halston, collaborating with Tamara Mellon, Sarah Jessica Parker, and stylist Rachel Zoe. He licensed the option to revive the Charles James brand. Celebrities were asked to wear Marchesa (his wife's label) at least once if they were in a Weinstein movie. His production companies were frequently involved in fashion-themed movies, including Madonna's W.E., Robert Altman's Prêt-à-Porter, and Tom Ford's A Single Man. Furthermore, stars of Harvey's films appeared on more than a dozen Vogue covers.
---
Sources:
https://en.wikipedia.org/wiki/Harvey_Weinstein
https://en.wikipedia.org/wiki/Harvey_Weinstein_sexual_abuse_allegations