Henry Cavill is a British actor. He was born in Jersey, Channel Islands. He began his career with the roles in The Count of Monte Cristo (2002) and I Capture the Castle (2003).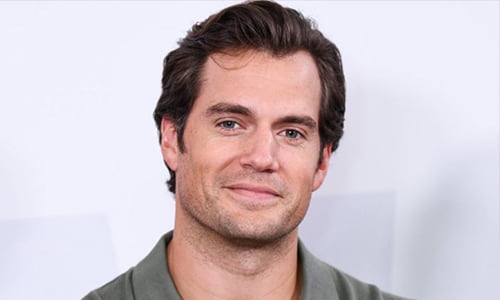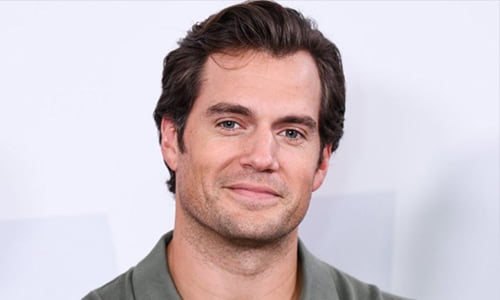 Later he played supporting roles in several TV series including BBC's The Inspector Lynley Mysteries, ITV's Midsomer Murders. He has also appeared in Hollywood films Tristan & Isolde, Stardust, Blood Creek, and Immortal. He gained international fame by his role of Superman in the DC Extended Universe, starring in Man of Steel, Batman v Superman, Dawn of Justice and Justice League. He became a star by his performance in Mission Impossible -Fallout.
He received his private education from 'St Michael's Preparatory School' then he went to England to attend a boarding school named 'Stowe School'. He was interested in acting from an early age and participated in school dramas 'Grease' and 'A Midsummer Night's Dream' but the acting was not his first choice in career. As a young man, he wanted to join the military to serve his country. When he was at Stowe School he took part in the Combined Cadet Force (CCF) training program. He was also interested in sports especially rugby, but due to injury, he gave up sports. His acting career started at the age of 17. In his early 20's he got many good roles like 'I Capture the Castle', 'Hellraiser: Hellworld', 'Red Riding Hood', 'Tristan & Isolde' and a cameo in 'Stardust'.
In 2007, he played the role of Charles Brandon, in the mega-hit series 'The Tudors'. This series was nominated for a Golden Globe and won an Emmy Award in 2008. In 2014 he made his own production house by the name of Promethean Productions with his brother.
He won the best hero award for 'Man of Steel' in 2014 and was nominated for the same role by Teen Choice Awards, now now next awards, and Critics Choice Awards. Moreover, in 2013 he was named as 'The Sexiest Man' by 'Glamour' magazine. He was on the 2nd number in a 2013 'World's Sexiest Men' poll by 'Attitude'. The estimated net worth of Henry Cavil is $20 million. He currently lives in London with his pet American Akita, Kal.

Henry Cavill Dating Profile :
Although Henry is single he has been indifferent relationships. He was engaged to Ellen Whitaker but this relationship did not last long. In August 2012, he again started dating Gina Carano but this relation also ended soon. Later he dated Kaley Cuoco for several weeks and finally Tara King and ended in 2016.

Henry Cavill Religion:
Henry was born to a Catholic family. He has not revealed too much about religion but it seems he still holds the Christianity religion he was born with.

Henry Cavill Political Views:
Henry is liberal when it comes to politics. He participated in many charity projects. He cares about poor people and wants to increase opportunities for the poor.

Henry Cavill Hobby:
Cavill is interested in martial arts and knows shooting, fencing, and archery. He also takes interest in video games, practicing jiu-jitsu and Gymmin. He also loves horse riding, swimming and can communicate in 9 different languages.

Some Interesting Facts:
In 2013, his name was included in the list of " The 100 Sexiest Movie Stars Of 2013″ in Empire Magazine.
In childhood, his nickname was Fatty Cavill as he was over-sized.
He has a pet dog whose name is Kal, after his Superman Character.
https://www.imdb.com/name/nm0147147/bio
https://en.wikipedia.org/wiki/Henry_Cavillh
https://www.thefamouspeople.com/profiles/henry-cavill-12908.php