Chan Kong-sang, known professionally as Jackie Chan was born on 7th April 1954. He is a Hong Kong martial artist, actor, film director, producer, stuntman, and singer. He is known for his acrobatic fighting style, comic timing, use of improvised weapons, and innovative stunts, in his movies, which he typically performs himself. He has been an actor since the 1960s and has appeared in over 150 films. Forbes magazine estimated his net worth to be $350 million in 2015.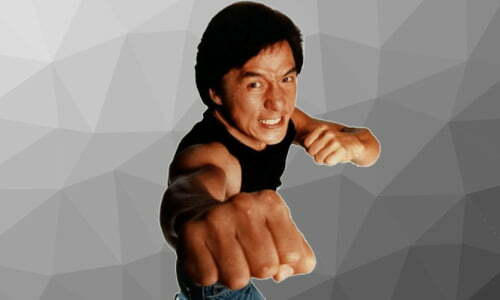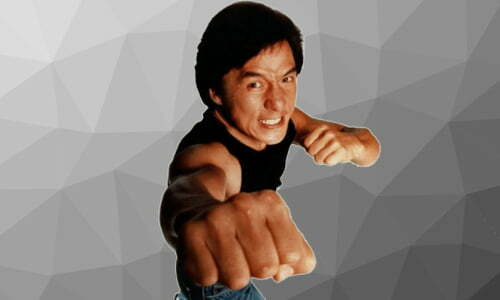 Off-screen, he has been directly involved in many philanthropic ventures providing financial assistance to schools and universities around the world. He is also a UNICEF Goodwill Ambassador, and has campaigned against animal abuse and pollution and assisted with disaster relief efforts to the 2004 Indian Ocean Tsunami victims.
Academic career:
In 1996, Jackie Chan received his honorary Doctor of Social Science degree from the Hong Kong Baptist University and in 2009, he received another honorary doctorate from the University of Cambodia. In 2008, he was also awarded an honorary professorship by the Savannah College of Art and Design in Hong Kong.
Chan is currently a faculty member of the School of Hotel and Tourism Management at the Hong Kong Polytechnic University, where he teaches the subject of tourism management. He also serves as the Dean of the Jackie Chan Film and Television Academy under the Wuhan Institute of Design and Sciences since 2015.
Dating Profile:
In 1982, Chan married Joan Lin, a Taiwanese actress. Their son, singer, and actor Jaycee Chan was born that same year. Jackie Chan also has a daughter who was born on 18th January 1999 as a result of an extra-marital affair with Elaine Ng Yi-Lei. Chan admitted he had "only committed a fault that many men in the world commit". However, Elaine decided she would take care of her daughter without Chan.
Religious Views:
Jackie Chan is a Buddhist but does not like to talk about his faith, calling into question his level of devotion. But Chan did study Shaolin Kung-Fu which is very closely tied to the Buddhist religion, and Chan has expressed a disappointment with the commercialization of this religious art form.
Political Views:
If Jackie Chan talks about politics, he usually gets himself into trouble–which may be why he doesn't talk much about politics. But when he does say something, it seems to be anti-democratic, or at least seems to express a total disenchantment with democratic attempts in East Asia. Chan called the 2004 Taiwan elections "the biggest joke in the world" and commented that the Chinese people were not ready or incapable of governing themselves. He said:
"I'm not sure if it's good to have freedom or not. I'm really confused now. If you're too free, you're like the way Hong Kong is now. It's very chaotic. Taiwan is also chaotic. I'm gradually beginning to feel that we Chinese need to be controlled. If we're not being controlled, we'll just do what we want."
Understandably, the comments stirred up quite a bit of controversy.
---
Sources
https://en.wikipedia.org/wiki/Jackie_Chan
http://www.imdb.com/name/nm0000329/bio?ref_=nm_ov_bio_sm