January Jones is an American actress and model. She was born on January 5, 1978, no wonder her first name is her birth month, January. According to her parents, she was named after January Wayne, a movie character from Once is not Enough (1975).
She is popularly known for her role in Mad Men, a TV series that was aired between 2007 and 2015, where she starred as Betty Globe.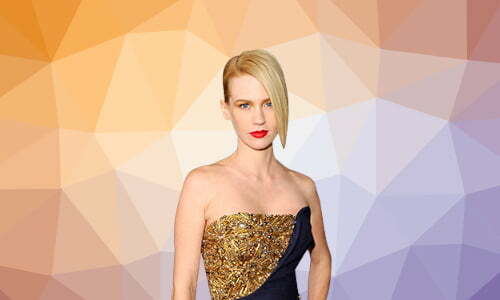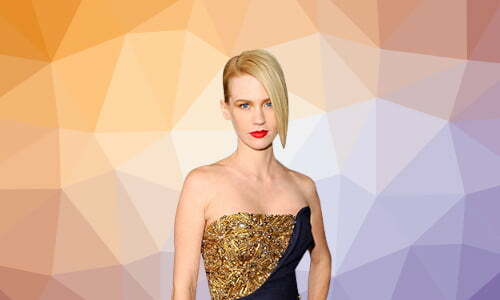 The 39-year-old single mother of 1 has been active in the movie scene for close to two decades now and there is no sign that she will stop anytime soon. January has also appeared in other movies like American wedding (2003), Unknown (2011), Seeking Justice (2011), X-Men: First class (2011). She has been portraying the role of Melissa in The Last Man on Earth, a Fox TV show since 2015.
She has won many awards and earned some notable nominations. Among them is the Character and Morality in Entertainment Award, which she won in 2005 for her role in Love's Enduring Promise. She also won the Screen Actors Guild Award in 2009, the Satellite Award for Best Actress in 2010, among other accolades.
Outside of acting, January Jones is also a model. She has been modeling for a knitting Brand.
Religion Information
When it comes to professing love for a religion or deity, there is no real evidence that January Jones has ever been so passionate about religion. Even sites that are known to speculate about celebrities that they are either Jewish or Pentecostal dare not take a guess.
In public, she never talks about religion. Maybe she is shy to about it or not remains unknown. In interviews or shows, or even jokes, there has never been a reference to her religion.
When we consider the way she was brought up though, we can oddly conclude that she is a Christian. This is because her home state is more religious. Most of them are Lutherans. But as per her, we cannot readily arrive at a stable conclusion.
Political View
January Jones came out to tell the public that she voted back in 2012. But who she voted for is something we do not know till date. In 2009, she announced that she has joined Oceania as a celebrity spokesperson. Instead of believing in politics, she believes in social service. That is why she is an environmentalist and an animal activist.
January Jones once went to Washington D.C so as to lobby Congress in favor of the marine predator
Dating Profile
She has been involved in a couple of relationships. In 2010 to 2011, she was dating American actor Jason Sudeikis. Their relationship lasted for about 6 months. In 2011, when the movie x-men First Class was shot, she and the movie director had an affair which resulted in the birth of her only son. She has been raising the son alone ever since.
January Jones Hobbies
January enjoys yoga practice which she loved from the time of her pregnancy. She has also talked about spending time with her son Xander.
Fact
She makes her own Jewelry herself.
---
Sources
http://en.wikipedia.org/wiki/January_Jones