Jared Joseph Leto is an American singer, actor, songwriter, and director born on December 26, 1971. Leto got recognition for his role as Jordan Catalano on the television series 'My So-called Life' in 1994. His debut film was 'How to Make an American Quilt' released in 1995. Furthermore, he was critically praised for his performance in 'Prefontaine' in 1997. Joseph played several supporting roles in 'The Thin Red Line' in 1998, and 'American Pycho' in 2000.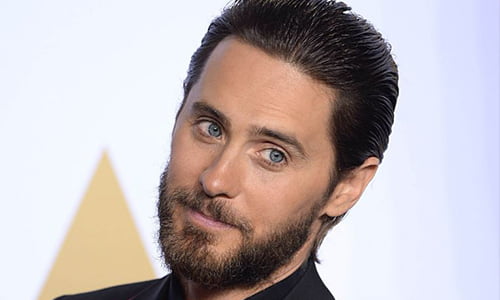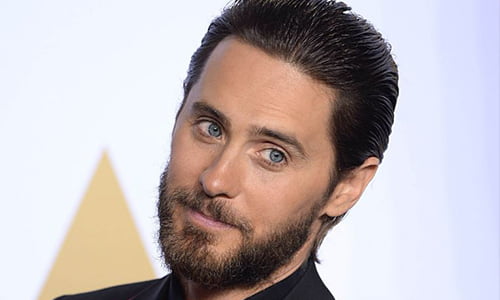 Also, he performed the lead role in 'Urban Legend' in 1998. He earned critical acclaim in 'Requiem for a Dream' after portraying heroin addict Harry Goldfarb in 2000. Later he started focusing on his music career. However, he returned to acting in 2002 with 'Panic Room', 'Alexander in 2004, 'Lord of War' in 2005, and 'Mr. Nobody' in 2009. He directed the documentary film 'Artifact' in 2012.
Musical Career And Achievements
Joseph is the main songwriter for 'Thirty Seconds to Mars', also he is the vocalist, multi-instrumentalist of a band he formed in Los Angeles, California, with his older brother Shannon Leto in 1998. In 2002 their debut album '30 Seconds to Mars' was released to positive reviews but a low commercial success. Other commercially successful albums of the band are 'A Beautiful Lie' (2005), 'This Is War' (2009), and 'Love, Lust, Fatih and Dream' (2013). The band has sold over 15 million albums, worldwide in September 2014. Furthermore, he has directed a number of music videos, like "The Kill" in 2006, "Kings And Queen" in 2009, and "Up in the Air" in 2013. He won an 'Academy Award', a 'Screen Actors Guild Award' and a 'Golden Globe Award' for Best Supporting Actor for his performance as a Transgender woman in Dallas Buyer Club in 2013.
Jared Leto Religion
Leto raised up as Catholic but there are some rumours that he is an atheist or Jewish. However, once he indicates his religion as "Christian-other" on his MySpace page but the question is that What is the other?
Also, often he has compared his band, social environment surrounding, 30 Seconds to Mars, to that of a religion, saying:
"People form bonds at a church, at a bar, at work. It happens in Scientology, it happens in Catholicism, and it happens with us". Hence, there is still uncertainty about his religion.
Jared Leto Political Views
Jared Leto is a liberal Democrat. He supports Barack Obama. Additionally, he also held his own star-studded Obama fundraiser, charging between $500 and $2,500 for the entrance. He chaired a Gen44 event, a campaign set up by Obama to energize voters under 40 in 2012. Leto is an activist for gay rights. He is a huge defender of gay marriage and has made environmentalism his personal cause. Leto is very concerned about the environmental issues.
Hobbies
He likes to do snowboarding, skateboarding, hiking, writing songs, reading, and painting. However, music is her passion.
Dating Profile
Jared Leto had almost 36 relationships in recent years. However, Valery Kaufman, a 20-year old professional runway model is his recent crush. They have been spotted several times together in NYC.
Random Facts
His dog named Judas died in May 2007.
On the inside of his right wrist, the red "glyph" symbol is tattooed.
In 2014 Leto was crowned the "sexiest vegetarian alive" by PETA.
---
Sources
https://en.wikipedia.org/wiki/Jared_Leto
http://www.imdb.com/name/nm0001467/bio?ref_=nm_ov_bio_sm
https://hollowverse.com/jared-leto/