Jennifer Aniston is an Actress, businesswoman and a director that is widely known for her various roles on the screen. She burst into the acting scene in the early 90s after casting as Rachel Green in Friends, a TV sitcom. Apart from the fact that the role in Friends earned her three awards, namely a Screen Actors guide Award, a Primetime Emmy Award, and a Golden Globe Award; It has also made her a reputation in the American movie industry.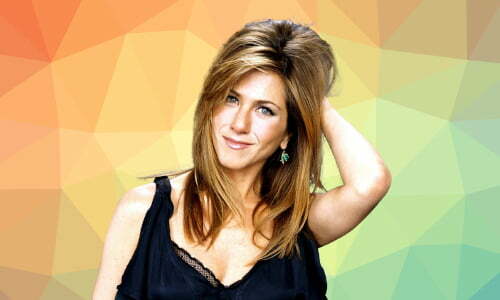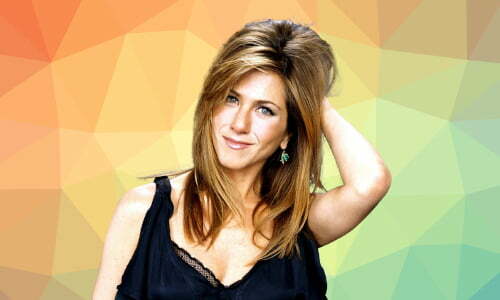 Born on February 11, 1969, in Sherman, U.S.A, the 48-year-old Actress is not looking like stopping anytime soon as she is still very relevant in the movie industry today. She has played different roles in movies since the early 2000s till date and has had some hit appearance. Her memorable appearances include Bruce Almighty (2003), Marley and me (2006), Horrible Bosses (2011), and We're the Millers (2013).
Both of her parents are known for their respective roles on screen, with her father John Aniston (a Greek-born actor) and her mother, Nancy Dow, both starring in TV series of their own early in the years. Although the splitting of her parents at the age of nine could have discouraged her and ended her acting ambition, which she discovered at the age of 11, she enrolled in Manhattan's Fiorello H. LaGuardia High School of Music, where she later graduated.
Apart from acting, she has appeared in several commercials as well as music videos over the years. She has also shown her business side by launching her perfume line. She has since produced fragrances for both men and women.
Jennifer Aniston is also a big-time philanthropist as she is part of a non-profit organization that regularly donates money for an orphanage in Mexico.  In fact, some commercials she appeared in were in support of philanthropy, like her appearance for St. Jude's Children Research Hospital. In 2008, she also hosted the Stand up to Cancer show in support of generosity.
Religious Information
Unlike some Celebrities, Jennifer Aniston does not claim to be an atheist. When asked in a recent interview what she feels about God and her view of religion, she just said: I don't have a religion. I believe in a God. I don't know what it looks like, but it's MY GOD, my interpretation of the Supernatural.
Political View
She has always maintained her intense love for the Democrats in the states. As recent as August 2016, she attended a Fundraiser for the then-aspiring president of United States, Hilary Clinton. She also donated to the Obama presidential campaign in 2008.
Dating and Marital Life
Jennifer Aniston married Brad Pitt in a lavish wedding in the year 2000, after about two years of dating. Their union was the toast of Hollywood at the time as everybody was talking about it. Some Five years later, Brad was in a scandal with Angelina Jolie, which then led to their divorce. She dated Vince Vaughn and John Mayer briefly, but she's married to actor/singer Justin Theroux presently.
Interesting Fact
She is still the highest earner from a TV series for her role in friends. Her net worth is over $200 million.
---
Sources
http://en.m.wikipedia.org/wiki/Jennifer_Anitson
http://articlebio.com/Jennifer-anitso