Jennifer Lopez is an American actress, singer, dancer and fashion designer. She is often referred to as J.Lo. She was interested in dancing and singing at a very early age and wanted to pursue her talent as a career. Born in the Bronx, USA, she started taking singing and dancing classes at the age of 5. She promoted her career step-by-step. She was a regular Fly Girl dancer on the In Living Color. But she decided to enter the film industry in the year of 1933. Her debut film was Selena in which she played the lead role. The movie became a success, and she received a Golden Globe nomination for her performance. She was paid over 1 million dollars and starred in several other hit films such as Anaconda (1997) and Out Of Sight (1998) which earned her the title of the highest paid Latina in Hollywood.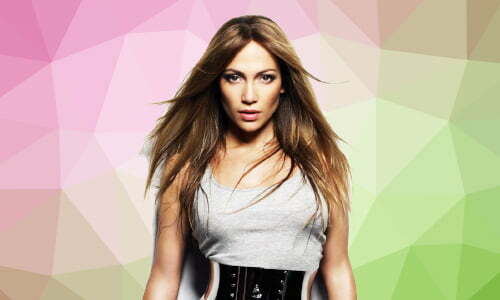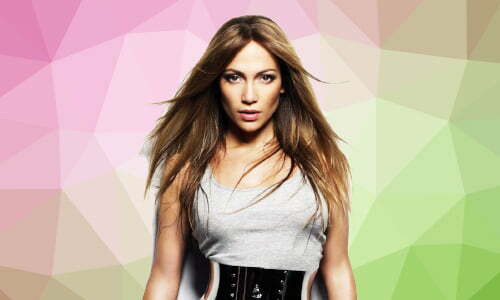 Music career
She decided she wanted to get into the music industry as she knew she had a talent for it as well. Her debut studio album was On the 6 and after which she gained the number-one Billboard Hot 100 title for the single "If You Had My Love."
She released her second studio album J.Lo and the movie The Wedding Planner (in 2001) simultaneously. With this Lopez became the first woman to release an album and a movie in the same week. This was followed up by other studio albums, of which are J to tha L-O! The Remixes, Como Anna una Mujer and This is Me…Then.
Acting career
While juggling her music and acting career, it is obvious that she can manage them both pretty well. She has starred in many successful movies that include Selena, Anaconda, Out of Sight, The Wedding Planner, Monster-in-Law and Shall We Dance?
Her appearances lowered for a couple of years, but she came back as a judge in the hit talent show American Idol, and also starred in the series Shades of Blue.
Personal life
The multi-talented sensational pop icon has gone through three unsuccessful marriages. In 2008, she gave birth to twins, Emme and Max with then-husband Marc Anthony.
Currently, she is dating Casper Smart since 2011.
Jennifer Lopez Religion
She was brought up to be a Roman Catholic and attended Catholic school. But she converted to Scientology which is thought to be the reason for Marc Anthony and her to split since Marc Anthony did not want their children to attend Scientology schools.
Jennifer Lopez Political Views
An independent and strong woman, her time and money is contributed to liberal political causes. And she surely is a Democrat.
Jennifer Lopez's Beliefs and Charitable Activities
Jennifer Lopez is known to believe in social welfare. She has contributed to a lot of charitable foundations. After the September 11 attack, she has made herself involved in certain funds that support and preserve the lives of struggling people. One dollar for the ticket to her concert was estimated to be around 1 million dollars after the collection. This fund was donated to the Run for Something Better, which is a charitable organization.
---
Sources
http://celebrityinside.com/music/jennifer-lopez-favorite-things-color-food-perfume-sports-biography/
http://www.instyle.com/celebrity/5-things-you-dont-know-about-jennifer-lopez