You have to motivate yourself with challenges. That's how you know you're still alive. -Jerry Seinfeld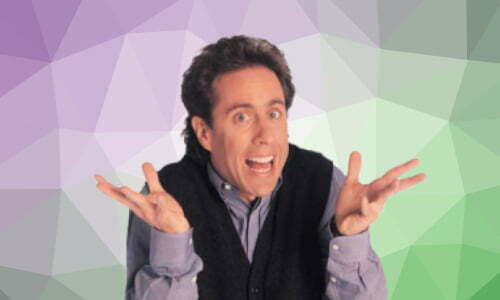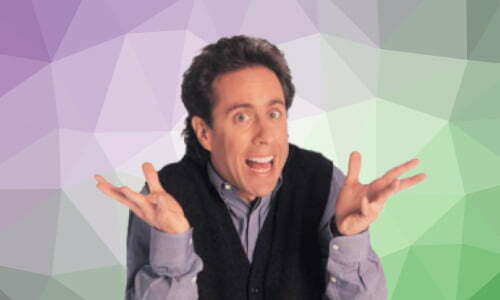 Jerome Allen Jerry Seinfeld was born on 29th April 1954. He is an American comedian, writer, actor, producer, and director. He is famous for acting in a sitcom called "Seinfeld", where he plays a semi-fictional character of himself. His specialty is in observational comedy in his stand-up comedy career.
CHILDHOOD
Jerry Seinfeld was born in Brooklyn, New York. His parents were Kalman Seinfeld and Betty Hosni. His father, Kalman Seinfeld was a Hungarian Jewish descendant while his mother, Betty Hosni, was a Syrian Jewish descendant. At a very young age, Seinfeld moved to suburban Massapequa, Long Island, along with his family.
EDUCATION
Jerry Seinfeld went to Massapequa High School on Long Island. When he was 16, he volunteered Kibbutz Sa'ar in Israel.
After school, he first went to Oswego College in upstate New York and later transferred to Queen's College from where he graduated with a degree in Communications and Theatre.
CAREER LIFE
From his college life, Seinfeld developed an interest in standup comedy. So, after his graduation from Queen's college, he performed at an open-microphone night at "Catch a Rising Star", after which, he appeared in 'Rodney Dangerfield HBO' special. After that, he appeared on 'The Tonight Show Starring Johnny Carson in 1962, 'Late Night with David Letterman' in 1982 and 'The Merv Griffin Show' in 1962.
His first sitcom was Benson who didn't go well. After that in 1988, Seinfeld along with Larry David created "The Seinfeld Chronicles" which was later renamed to " Seinfeld". The name was changed in order to avoid confusion with another sitcom called "The Marshall Chronicles". "Seinfeld" became a huge success and became the most popular sitcom on American television. In 1998, the final episode was aired.
After the sitcom, he came back to New York and continued his stand-up comedy programs.
JERRY SEINFELD RELIGION
Jerry Seinfeld is Jewish. But it doesn't seem like he's into all the religious ethics. He does incorporate Judaism in his stand-up comedy once in a while, in the hit series "Seinfeld".
JERRY SEINFELD POLITICAL VIEWS
He has contributed a lot to support Democrats. He even supported George W. Bush and John Kerry in 2004 at the same time, when they were opponents. But his support leans towards Democrats.
PERSONAL LIFE
Seinfeld first dated a fellow comedian, Carol Leifer with whom he was engaged but soon called it off. In his late 30's, he had a 4-year relationship with Shoshanna Lonstein.
Seinfeld met Jessica Sklar in August 1998, and then started dating her. After a year, they got married on 25th of December. They have a daughter, Sasha, born on November 7, 2000, and two sons, Julian Kal born on March 1, 2003, and Shepherd Kellen born on August 22, 2005.
BOOKS
In 1993, Seinfeld released his book named "Seinlanguage".
In 2002, he wrote a children's book named "Halloween" which was illustrated by James Bennett.
Seinfeld also wrote the forewords to "Letters from a Nut" by Ted. L. Nancy and 'Stories from a Moron" by Ed Broth.
RECENT WORKS
Seinfeld signed a deal with Netflix in January 2017. A stand-up comedy special was aired on 19th of September, 2017 called 'Jerry Before Seinfeld.'
---
SOURCES
http://www.imdb.com/name/nm0000632/bio?ref_=nm_ov_bio_sm