Jessie Usher is a well known American actor. He was born on February 29, 1992, excelled in his academics and ended up becoming one of the top honor students. He studied culinary art, earned his honors and shortly after became a member of the Alpha Gamma Sigma Honor Society.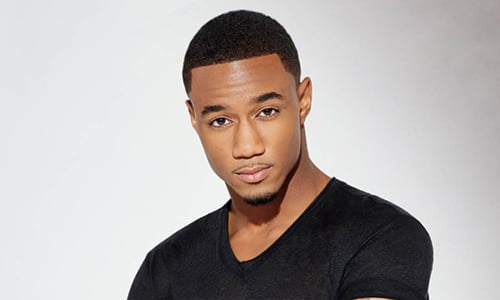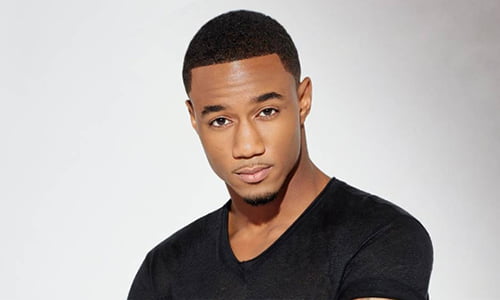 His love for acting can be traced back to his childhood. He started acting when he was around five-years-old. In 2003 after his family moved to Los Angeles, he landed several positions as a guest-star in television shows including The Mentalist, Lincoln Heights, Numbers, Hannah Montana among others.
Origin of Fame
His big break came in 2011 while he was playing the character of Lyle Hugginson in the film Level Up that was produced by Cartoon Network. His enthusiasm, love for acting, and dedication to his work were seen through the success of the project, which became a well-loved TV series. Jessie retained his character throughout the two-season shows. After the TV show, his name was thrust into the spotlight in 2014 when he took up the role of Cam Calloway in the TV series Survivors Remorse. He played the character of an incredible basketball player who had signed a multimillion-dollar contract with the NBA. Later on, fans would still recognize him for his role in the film and the influence of his character on their lives.
Achievements
His achievements include winning the breakthrough performer award during the 2015 Hamptons International Film Festival and the CinemaCon award. His breakthrough performer award was based on his outstanding performance in the Survivor's Remorse (2014) film. His performance in the film is still considered his best work to this day. The Cinema Con award was attributed to his performance in the movie, "Independence Day: Resurgence (2016)." He shared the award with actors featured in the film such as Liam Hemsworth, Jeff Goldblum, and Bill Pullman. Based on his career as an actor, Jesse is worth approximately 4 million dollars.
Dating Profile
He rarely speaks about his dating life as he chooses to keep his personal life private. His nearly non-existing romantic affairs have contributed to suspicious about him being secretly gay. In 2009, he shared a tweet on his handle about gay men not fighting over a girl, which led to the emergence of rumors about his sexuality. In 2015, during an interview, he claimed that his busy schedule was the reason for his choice to remain single.
Interesting Facts
He is a leap child who excelled in his academics. He went to school for culinary arts and loves cooking. Aside from acting, he was to direct films, get on the production side, and start his production company. Will Smith has been his idol throughout his career.
Personal Quotes
When asked about his career and his inspiration, Jesse Usher stated that his older sister was his biggest inspiration. She started acting long before he joined the entertainment industry. "My sister was an actress before I ever got into it…I just followed her everywhere and just wanted to do what she wanted to do." He also stated that he has had numerous bad auditions in the past and that he appreciated the opportunities he got to try them. When asked about the changes he noted regarding Hollywood latest productions, Jesse stated that he has noted an appreciation for diverse projects such as the Black Panther film that differ from what people were used to seeing.
Sources
https://www.imdb.com/name/nm1900772/awards?ref_=nm_awd
https://www.imdb.com/name/nm1900772/bio
https://www.thefamouspeople.com/profiles/jessie-usher-42621.php
http://liverampup.com/entertainment/jessie-usher-gay-parents-net-worth.html