John Christopher Depp is an American actor, producer, Painter, comedian, singer, songwriter, author, and musician. He is famous for his roles in 21 Jump Street, Pirates of the Caribbean, Alice in Wonderland, Charlie and Chocolate Factory.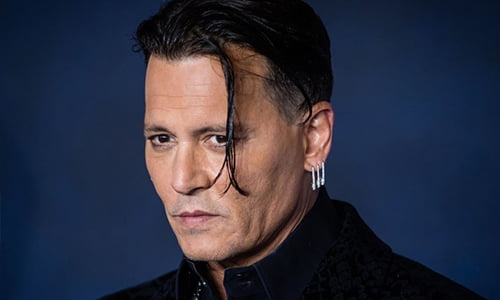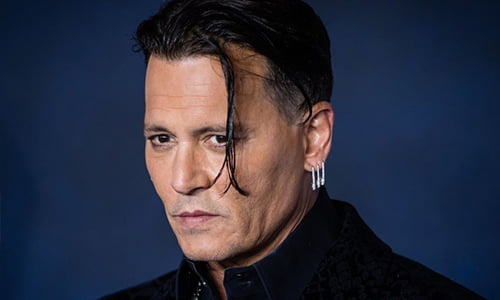 He has been nominated for ten Golden Globe Awards, one for best actor for his outstanding performance of the title role in Sweeny Todd: The Demon Barber of Fleet Street and has been nominated for three Academy Awards.
Johnny Depp was born on 9 June 1963 in Owensboro, Kentucky. Depp was raised in Florida. He dropped out of High school when he was 15 to pursue his love of rock music. He joined a series of music- garage bands, by the name 'The Kids'.
Johnny Depp Hobby:
Johnny Depp's hobby is to play and make music. He can play any instrument. He also has a passion for oil painting. He is also fond of collecting Barbie Dolls.
Johnny Depp Religion:
Depp was raised in a non-religious family. He said religion is not my specialty, you know.
Johnny Depp Politics:
Depp has criticized the U.S Government and its decisions and he is with the Democratic Party. Johnny said in several interviews that he is of Cherokee, Irish, German and Navajo descent.
Dating Profile Of Johnny Depp:
Depp married Lori Anne Allison who was a makeup artist on December 20, 1983. They divorced in 1985. Johnny engaged four times in his life. He proposed to Sherilyn Fenn, Kate Moss, Jennifer Grey, and Winona Ryder. In the late '80s, he dated Twin Peaks star, Sherilyn Fenn.
When he was filming Edward Scissorhands, he started dating with co-star Winona Ryder, he tattooed "Winona Forever" for her on his right arm. After their break up, he changed it to "Wino Forever"
From 1994 until 1998, he has been in a relationship with English supermodel Kate Moss. After their break up, when he was filming The Ninth Gate in France he met and began a relationship with Vanessa Paradis who was a French actor and singer. They have two children Lily-Rose Melody Depp and John Jack Christopher Depp. They separated in 2012.
Famous Quote:
"One day the people that didn't believe in you will tell everyone how they met you."
Random Facts:
He dropped out high school to become a Rockstar.
He usually keeps his Captain Jack Sparrow costume with him whenever he goes anywhere. He does this so that he can put costume to please children.
He was named as Sexiest Man Alive twice.
He engaged several times but married twice.
His first wife Lori Anne Allison introduced him to actor Nicolas Cage, who advised him to pursue an acting career.
Johnny Depp has an estimated net worth of $400 million.
He has been nominated as the highest paid actor in the 2012 Guinness World Records, with earnings of $75 million.
In 2003 and 2009, he was named by People Magazine as the Sexiest Man Alive.
Depp has more than 30 tattoo designs on his body and more than half of his tattoo designs were done by Jonathan Shaw.
Sources:
https://en.wikipedia.org/wiki/Johnny_Depp_filmography
https://www.imdb.com/name/nm0000136/bio
https://starsunfolded.com/johnny-depp/
https://www.thefamouspeople.com/profiles/john-christopher-depp-ii-1979.php
https://marriedbiography.com/johnny-depp-biography/
https://hollowverse.com/johnny-depp/
http://justfunfacts.com/interesting-facts-about-johnny-depp/