Jonathan Edward Bernthal was born on 20th September 1976 in Washington, D.C and he is an American actor best known for his television role as Shane Walsh on the AMC series The Walking Dead and as the Punisher in the Netflix series Daredevil and The Punisher as well as film roles in The Wolf of Wall Street, Fury, Sicario, The Accountant, Baby Driver and Wind River.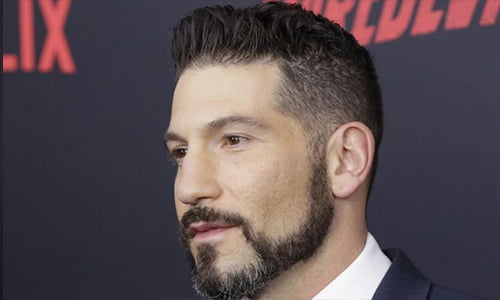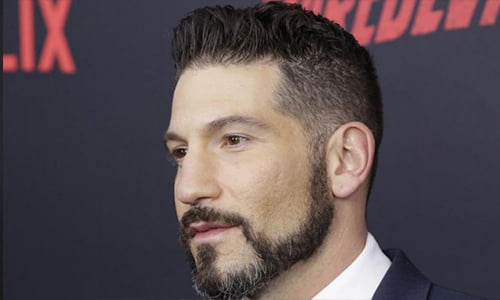 Dating profile:
On 25th September 2010, Jon Bernthal married Erin Angle in Potomac, Maryland. She is a trauma nurse and is the niece of professional wrestler Kurt Angle. Bernthal and Angles were married by his acting teacher, Alma Becker. They have two sons and a daughter, Henry who was born in August 2011, Billy who was born in January 2013 and Adeline who was born in February 2015. The Bernthal family resides in Ojai, California.
Religion Information:
His parents are both from Ashkenazi Jewish families (Jon's maternal grandfather was born in Munich, Germany, and Jon's other ancestors emigrated from Austria, Russia, Poland, and Lithuania). Bernthal and his family are Jewish. Jon Bernthal is an American actor. His parents are both Jewish. His family came to the U.S. from Austria, Russia, and Poland on his father's side, and from Germany, Lithuania, and Russia on his mother's side.
Non-Profit Organization:
Together with his brother Nicholas, an orthopedic surgeon at UCLA, Bernthal runs a nonprofit organization called Drops Fill Buckets, described as an impact-driven, entrepreneurial approach to making a difference. He is also an advocate of pit bull ownership and is a spokesperson for the Animal Farm Foundation, which rescues and promotes the equal treatment of pit bulls. He has three pit bulls and they often accompany him to set; two of his dogs, Boss and Venice, made appearances in Bernthal's 2012 film Rampart.
Interesting Facts:
Jon Bernthal played professional baseball in Russia while attending the Moscow Art Theatre School.
He is a member of Fovea Floods Theater which is a contemporary theater company founded by fellow students and alumni of Skidmore College in 1998 in Saratoga Springs, New York.
Jon Bernthal is the first live-action actor to portray Frank Castle/The Punisher who was born after the character was created.
His paternal grandfather was musician and producer Murray Bernthal.
He has two brothers, Nicholas who is an orthopedic surgeon and professor at UCLA, and Thomas who is a former producer for NBC News.
Bernthal is a cousin of Adam Schlesinger, songwriter, and bassist of the band Fountains of Wayne.
He helped found Drops Fill Buckets, a charity organization which assisted an orphanage in Kenya.
His nose has been broken a reported 13 times to date.
Famous Quotes:
"I hate when actors talk about how hard their job is, it is ridiculous because we have the best job in the world."

"I did come to L.A. to try to get on TV and get in front of a camera, so I could have a stage career in New York."

"If you can figure out how to get paid to do something you love, that's the dream."
---
Sources:
https://en.wikipedia.org/wiki/Jon_Bernthal
http://www.imdb.com/name/nm1256532/
http://www.tvguide.com/celebrities/jon-bernthal/bio/247073/
https://www.celebritynetworth.com/richest-celebrities/actors/jon-bernthal-net-worth/