Jon Bon Jovi is an American singer-songwriter, an actor, and a philanthropist. His official name is Jon Francis Bongiovi Jr. He is best known for his lead position as the vocalist in his rock band, Bon Jovi. The famous rock band formed in the year of 1983. Jon engages himself in record production as well.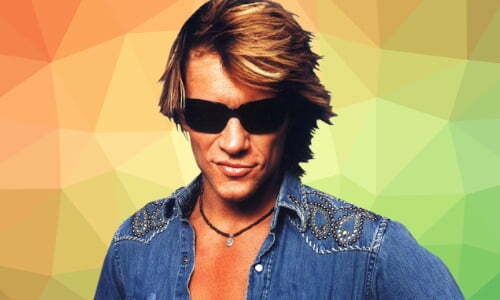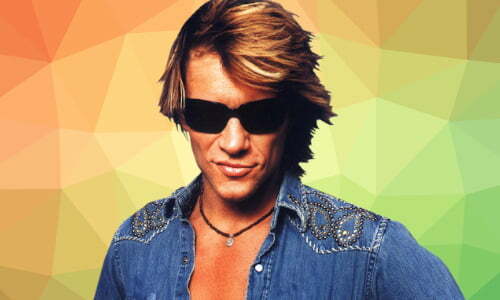 He was born in a small town in New Jersey, USA. In his early days, he spent time with his grandparents and even multi-tasked by selling newspapers. He used to skip school and attended a lot of music activities back in his young days. He joined local bands with his cousin Tony Bongiovi, who owned a recording studio. That's when he decided that he wanted to pursue his music career.
His cousin offered him to record for the song "R2-D2 We Wish you a Merry Christmas" for the Star Wars: Christmas Album. This became his first professional recording. Through this, he caught up and became the world-renowned rock star that he is now.
BON JOVI BAND FORMATION
Trying to pursue his dream, Bon Jovi faced a lot of troubles. He was rejected by many. He recorded his first song "Runaway", which did not seem to be the breakthrough point for him.  Dismissed by many, he was desperate to make a change. He decided to meet the promotion director himself of the then-rock radio. He accepted Runaway, and it became a local hit. During the promotion, he met his future bandmates and decided to form a band. After voting for Johnny Electric to be the band name for the band, and employee of Doc McGhee suggested to name the band Bon Jovi. And it remained.
JON BON JOVI'S MUSIC CAREER
After Runaway, he formed the band and released their first album in the following year of the band formation, 1984. In the following years, the band became an international hit when they released their breakthrough album, Slippery When Wet. Another album New Jersey, fourth to be precise, also became a hit.
In the year 1990, Jon recorded a song Blaze of Glory, for the movie Young Guns II. Blaze of Glory received appreciation and was even put on the top of the list in the Billboard Hot 100. It was awarded at the American Music Awards for the favorite pop/rock single. It also achieved a Golden Globe Award. Jon was nominated for the Grammy and Academy Awards.
JON BON JOVI'S ACTING CAREER
Being at the peak of the music industry, he decided to venture into the film industry as well. He has made lead appearances in movies that include Moonlight and Valentino, The Leading Man, Destination Anywhere, Homegrown, Little City and much more.
He has also made appearances in TV series such as Sex and the City, 30 Rock, Las Vegas and The West Wing.
JON BON JOVI RELIGION
He was raised Catholic but says he has significant issues with the church. He does not talk much about him being Catholic or religious because he is not. But that's not new for Catholics.
JON BON JOVI POLITICAL VIEWS
He is a downright Democrat. He campaigned for Al Gore in 2000, John Kerry in 2004,3 and both Hillary Clinton and Barack Obama in 2008. Since he takes an active participation in politics, Obama appointed him to the White House Council for Community Solutions
CHARITY FOUNDATIONS
He is the founder of the Jon Bon Jovi Soul Foundation, which focuses on improving the struggling lives of individuals around the world. He has also worked for the Special Olympics.
---
SOURCES
https://en.wikipedia.org/wiki/Bon_Jovi