David Jude Heyworth Law professionally known as Jude Law is an English actor. He has received nominations for two Academy Awards, two Screen Actors Guild Awards, three Golden Globe Awards and two British Academy Awards and has even won one.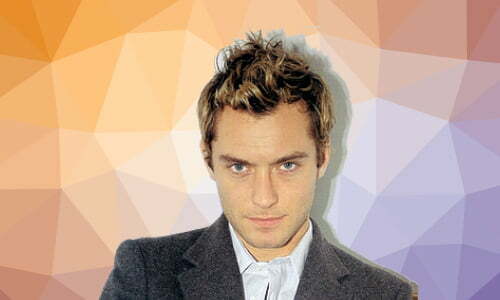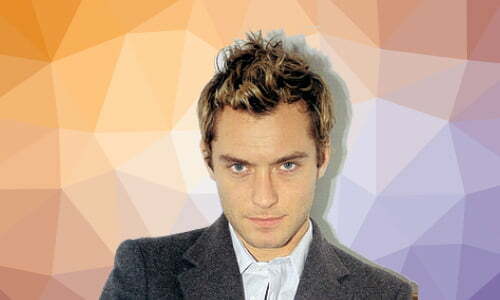 He had played a major role as Dr. John Watson in Sherlock Holmes (2009) and Sherlock Holmes: A Game of Shadows (2011). He also played as Hugo's father in Hugo (2011) and recently in the titular role in Dom Hemingway (2013).
JUDE LAW EARLY LIFE
David Jude Law was born on December 29, 1972 in Lewisham, London, to Margaret Anne (Heyworth) and Peter Robert Law, both of whom were teachers at comprehensive schools and his father later became a headmaster. Law once explained in an interview that he was named after both the book Jude the Obscure and the Beatles' song "Hey Jude".
DATING PROFILE
Law got married to Sadie Frost in 1997 and together the couple had two sons (Rafferty and Rudy) and a daughter (Iris) before the couple unfortunately announced their split 2003. Law and Alfie (2004) co-star Sienna Miller were engaged to be married in 2005 but separated in 2006 (they would later rekindle their relationship in 2009, splitting once again in 2011). Law and American model Samantha Burke had an open relationship in 2008 and Burke gave birth to Law's fourth child, daughter Sophia. Law's fifth child was born in 2015, with an ex-girlfriend, Catherine Harding.
JUDE LAW RELIGION
It's rather a misconception that a belief that Law is Jewish, being that his first name is Jew in German language. But in fact, he was named after the Beatles song, "Hey Jude."
Law is believed to not to be religious at all. His childhood seems rather devoid of spirituality. In fact, Law appears a bit offended by what preachers have to preach about and evangelists.
Law has been active in many charitable organizations and offers his support for several foundations and causes, including the Make-A-Wish Foundation, Make Poverty History, Breast Cancer Care and much more. Law is also known to be a peace advocate, and in the year of 2011, he participated in street protests protesting the rule of Alexander Lukashenko in Belarus.
POLITICAL VIEWS
He is an active political person and also highly values freedom of speech, which caused him to support and participate in the uprising in Belarus against their oppressive dictatorship–which was charged with suppressing free speech both among artists and intellectuals and the general population.
---
SOURCES
https://en.wikipedia.org/wiki/Jude_Law