Justin Bieber is a Songwriter and singer that hail from Ontario, Canada. He busted into the limelight late in 2009 when he released his first studio album. This was one year after a talent manager discovered his YouTube videos and proceeded to sign him to his record label. That album later went platinum in the United States.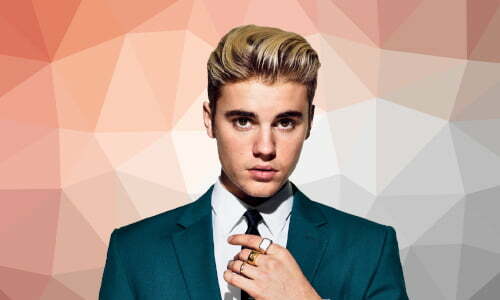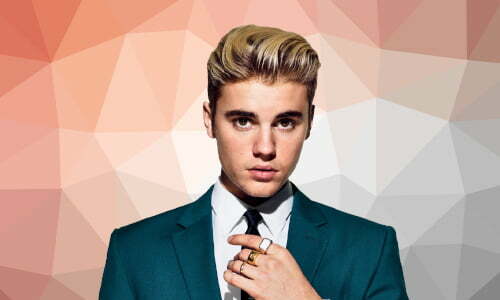 Born to Jeremy Jack Bieber and Patricia Mallette on March 1, 1994; the 23-year-old singer has been very active in the Music scene, both locally and internationally. Some of his hit tracks include a one less lonely girl, one time, never say never, what do you mean, sorry, Love yourself, among others. Till date, he is one of the world's best-selling artists, having sold an estimated 104 million records.
Justin Bieber is known to play the piano, guitar, drums, and the trumpet, skills he acquired when attending a French-language immersion elementary school in his hometown- the Jeanne Sauve catholic School. He has released three studio albums so far, gone on a couple of tours to boost his reputation as well as income. He has also won several awards including a Grammy Award in 2016.
His manager as at 2013, Scooter Braun once said about him: "He is the only person in humanity who has grown up the way he has……with smartphones and cameras on him twenty-four seven. Another kid can go out and have a good night on the town, and no one gives a crap, but Justin is the most googled person on the planet…..for four years straight."
He is entirely moral as a person. While speaking to Rolling stone magazine about sexual abstinence, he said: "I do not think you should have sex with anyone unless you love them." He later affirmed that the issue of when to have sex or who to have it with is "everyone's own decision".
Outside of making music, Justin Bieber has been into the business too. He has been endorsed by different brands, including Adidas, Calvin Klein, StarShop, and has starred for four different fragrances. He has also launched his perfume lines over the years.
Like many Celebs, he has also ventured into philanthropy, supporting charity organizations, running ads for them and making financial donations.
Religion Information
Justin Bieber is a religious person, having confirmed status as a "devout Christian" many times. He once said, "I am a Christian, I believe in God, I believe that Jesus died on the cross for my sins." He prays very often and tries to his religious views when he can, even after his shows.
Political Views
Justin Bieber is not a fan of politics, in fact, he does not know much about it. According to him, "I am not sure about (political) parties. But whatever they have in Korea, that's bad."
Dating Profile
Ever since Justin Bieber rose to fame in 2009, he has had romantic relationships with some stars like Selena Gomez in 2011. After some cheating rumors with a model, they broke up in 2013.He has since been spending time with other women- all celebs. But there is no present fact supporting his dating any of them.
Interesting fact
His video Baby is the most viewed video on Vevo till date.
---
Sources
http://en.m.wikipedia.org/wiki/Justin_Bieber
http://hollowverse.com/justin-bieber