Kate Moss is an English supermodel born on January 16, 1974, in Croydon, Greater London. Kate was discovered at the age 14 by Sarah Doukas, the founder of Storm Model Management. She became famous in the early 90s after her collaborations with Calvin Klein which brought her into the spotlight. Kate is best known for her role in size zero fashion as well as her waifish figure. In 2013, Kate received an award at the British Fashion Awards as an acknowledgment for her contribution to fashion. She is also a contributing fashion editor for British Vogue.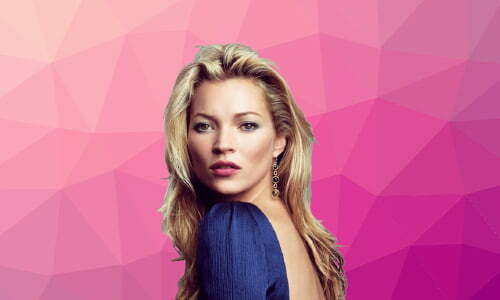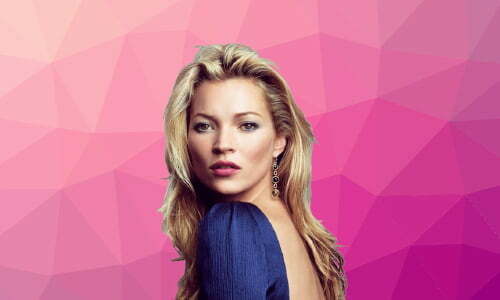 Interestingly, Kate has her own clothing range, and she has also participated in several musical projects. In 2007, Kate was ranked amongst the world's top 100 most influential people by TIME.
Her party lifestyle and drug use made her receive media scrutiny, and as a result, she was dropped from fashion campaigns in late 2015. Kate was later cleared of her charges and returned to modeling again. In 2012, the Forbes magazine ranked Kate number 2 among the top-earning model's list. At that time, her estimated earnings stood at $9.2 million in just one year.
Outside her fashion career, Kate is an icon of pop culture, and she has appeared in several rock videos performed by artists like Marianne Faithfull, Elton John, and The White Stripes. Additionally, her vocals can be heard on the recording of acts like The Oasis and Lemonheads.
Religion information
There is no much information about Kate Moss's religion information. In 2009, there were rumors that Kate had bought a Buddha statue and that she had also started meditating. In 2011, Kate was married in a "religious" Christian ceremony, which is an indication of loose affiliation with Christianity through her husband.
Political views
Kate Moss tends to keep to herself any information regarding her political views. She has not contributed to any political parties, gay marriage discussions or other related topics.
Dating profile
Kate has been in a relationship with Pete Doherty, after meeting during her 31st birthday party in 2015. Doherty announced Kate as his fiancée on April 11, 2007, in one of his concerts in London, where Kate also performed. Unfortunately, Kate and Doherty broke up in July 2007.
On July 1, 2011, Kate Married Jamie Hince in at St Peter's Church, Southdrop. The couple broke up in 2015, and they had an out of court settlement in 2016. After her marriage, Kate has also dated Count Nikolai von Bismarck, a German photographer, an aristocrat.
Interesting facts
• Kate's parents divorced when she was 12, just a year before she joined the modeling industry.
• Her net worth was estimated to be around $50 million as of 2015.
• Her relationship with Johnny Depp ended because of her partying lifestyle.
• Kate has outshone other supermodels like Cindy Crawford and Tyra Banks.
Career highlights
In her career, Kate Moss has appeared on the covers of over 300 magazines. Also, Kate has starred in advert campaigns for most of the well-known fashion houses, including Chanel and Christian Dior. In June 2012, Kate Moss received a Fashion Icon Award from the Council of Fashion Designers of America.
---
Sources list
http://diply.com/kate-moss-interesting-facts/3?publisher=trendyhub
https://hollowverse.com/kate-moss/
https://en.wikipedia.org/wiki/Kate_Moss
http://www.imdb.com/name/nm0609017/bio?ref_=nm_ov_bio_sm
https://www.biography.com/people/kate-moss-201298