Katee Sackhoff is an American actress born into a family of Dennis and Mary Sackhoff on the 8th of April, 1980. She is a native of Portland Oregon, in the United States of America. She is best known for the parts she played as Lieutenant Kara in the series, Battlestar Galactica (2004); it won her a 'Saturn Award' in 2016. She is a producer aside being a sensational actor.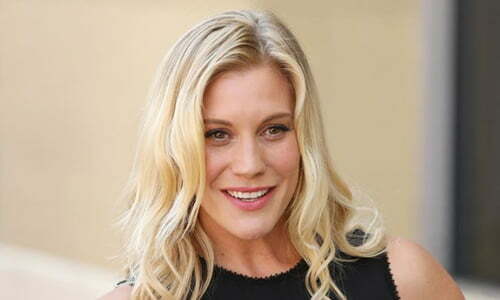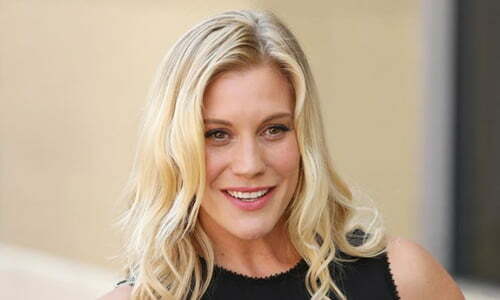 She started her acting career when she was 16. She quitted college to further advance in her acting career. She also won a 'Fangoria Chainsaw Award' as the best-supporting Actress in the movie, 'Oculus (2013)'. She had also been featured in movies like: 'the haunting in Connecticut 2 (2013)', 'Riddick (2013)', as well as 'Don't Knock Twice (2016)'. Aside from acting, she had taken part in the voice over of the game; 'Call of duty: Black Ops 3'.
Family:
Katee was born into the family of Dennis and Mary Sackhoff. She had an elder brother who is a year older than her and a sister whom she met when she was ten years of age. Her father is a land developer while her mother is as English as a Second Language (ESL) program coordinator. Katee has two dogs.
Hobbies:
At her younger age, she picked up swimming. The zeal ended when she got a knee injury. She loves Yoga, and she still practices this indoor activity until today. She had been noted to take up adventurous sports such as snowboarding and motorcycle riding when she is off the set.
Religion information:
Katee is a Christian. She was born into a Christian family.
Education:
Katee Sackhoff attended 'Sunset High School' in Beaverton and graduated in 1998. She attended Santa Monica College briefly before quitting. She ended her education at the college to pursue her career in acting.
Dating profile:
Katee has been in a relationship with Karl Urban, who was previously married to Natalie Wihongi. Katee Sackhoff and Karl have been dating since November 2014.
Health:
Katee Sackhoff was diagnosed with thyroid cancer sometimes in 20 12. In other to be rescued, her thyroid was removed. Though she is presently healthy and free from cancer, she had to make several adjustments in her lifestyle.
Political views:
Katee had no political affiliations of any sort. Though Katee Sackhoff is not politically inclined, she had been involved in some humanitarian deeds. She had been involved in raising funds for some charity works as well as creating awareness. She also supports some organizations such as the Red Cross, Gulf Restoration Network among others.
Interesting facts:
She was a waitress before she attains prominence in acting.
She was addicted to "Star Trek" when she was growing up.
She is a vegetarian.
She quitted smoking because of a little girl.
She had three tattoos; a crucifix, a Japanese symbol, and a Latin symbol.
She practices yoga on a regular basis.
She loves Xena for her astonishing role in Xena: Warrior Princess (1995)
---
Sources list:
Biography| ArticleBio.com
Biography| CraveOnline.com
Biography| EmpireOnline.com
Biography| IMDb.com
Biography| TheFamousPeople.com
Health Article| Lifescript.com
Interview| DenofGeek.com
Interview| TheGuardian.com