Katheryn Elizabeth Hudson was popularly known by her stage name Katy Perry. She was born in Santa Barbara, California on October 25, 1984. Katy Perry is a songwriter, singer, actress and a businesswoman in the United States who has been very active in the music scene since 2001 as a pop-rock artist.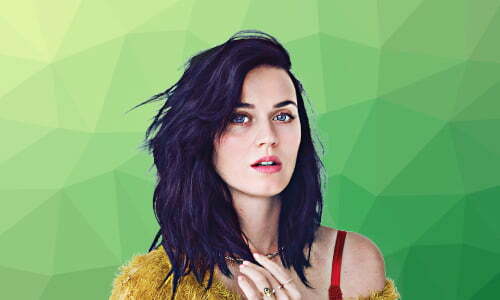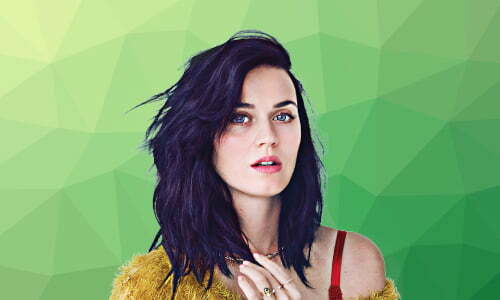 She released 5 albums and performed on stage on so many occasions. Katy has made a name for herself, not just in American but all over the world. She is estimated to be worth about $125 million as of 2016. Katy started her journey in the church as a little girl singing in the church choir and later decided that music is what she wants to do professionally.
In 2001, she released her first album, a gospel album under the Red Hill Record label. Because the album did not achieve much success financially, she made her decision to explore other options outside gospel music. That prompted her to move to Los Angeles to start the secular music.
Katy Perry got signed to Capitol Records in 2007 and subsequently released her second album (one of the boys) in 2008, an album that did well financially. It was through this album she made her breakthrough, with hit singles from it.
Her third album in 2010 was another success, with five number one songs in it- the first female artist with such an amazing feat. She has since released a fourth album (2013) and a fifth (2017), breaking records all the way.
With Katy Perry, accolades are a household name. She won four Guinness World Records, Five American Music Award, and a Brit Award, among many others.
As an actress, she released her autobiography documentary in 2012. Her voice was also used in the animation The Smurfs (2001) and its sequel (2013).
She ventured into philanthropy first in 2013 when she joined UNICEF to provide help for children in the African country, Madagascar, assisting with Education and Food. She was later named a UNICEF ambassador. But throughout her success-laden career, she has supported several charitable organizations, performing as well as making outright donations.
Religious Information
Her parents were pastors or evangelical ministers in the church. No wonder she started her career in the church choir. Although she believes in a God according to her, she did affirm that the god she believes in is definitely not a "man sitting on a throne in the sky". Her dad once called her the "devil's child".
Political Views
Before 2016, there has not been a mention of Katy Perry with regards to Politics. Many consider her to be Liberal. But, she publicly supported Hilary Clinton multiple times in the months leading up to the 2016 presidential election in the United States.
Marriage/Dating fact
Katy Perry married Russell Brand in 2010 but both divorced just after 14 months of being together.
She dated singer John Mayer afterward though only briefly but it is rumored that she is presently dating Orlando Bloom.
Interesting Fact
She is the second artist after the great King of Pop, Michael Jackson to have five number one songs from the same album.
Belief on Gay Marriage
She is a huge LGBT supporter.
---
Sources:
http://en.m.wikipedia.org/wiki/Katy_Perry