Kevin Spacey is an American actor, director, singer and producer. Born on July 26, 1959, Spacey began his acting career in the early 1980s performing on the New York City stage. After this phase of his life, he was recognized for his talent, and he started getting offers for films and television. After recurring roles and several guest appearances on television shows, Spacey gained wider appreciation with outstanding performances in 1995's Seven and The Usual Suspects, with the latter picture winning him an Academy Award for Best Supporting Actor. He won an Oscar for the second time for his role in the 1999's American Beauty.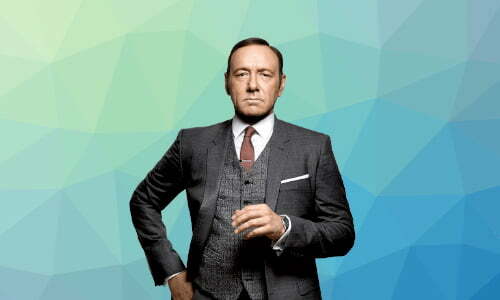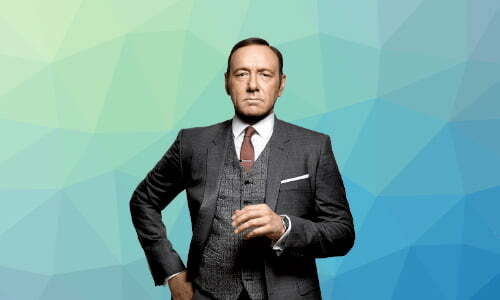 Kevin Spacey Religious Views
Spacey has refrained from making a public comment about his religious beliefs. Whether he is Catholic, Christian, agnostic, atheist, or non-denominational, it is still a mystery.
"People can gossip all they want; they can speculate all they want. I just happened to believe that there's a separation between the public life and the private life. Everybody has the right to a private life no matter what their professions are," Kevin said in an interview.
Kevin Spacey Political Views
He had reportedly funded the Democratic Party and voted for Democrat when Bill Clinton was running for president. He has stated that the former president was a personal friend of his.
His performance in the Netflix series House of Cards as President Frank Underwood has formed an image of Spacey as a political savvy con artist, in the public's minds.
Kevin Spacey Scandal
In the year 2017, actor Anthony Rapp alleged that an inebriated Spacey made a sexual advance at the former in the year 1986, when the actor (Rapp) was just 14. In response, Spacey stated through the social media, Twitter that he did not recall the encounter, but added that if he had behaved as stated by Rapp, then he owed him "the sincerest apology for what would have been deeply inappropriate drunken behavior."
Subsequently, around 15 more people came forward alleging similar episodes of sexual abuse, including a journalist, Heather Unruh who complained that Spacey sexually assaulted her son, actor Roberto Cavazos, filmmaker Tony Montana, Richard Dreyfuss' son Harry, and eight other people who worked on the sets of House of Cards. A man who pleaded to remain anonymous allegations that he had a sexual relationship with Spacey in 1983, when he was 14 and Spacey was ten years older; the man said that the relationship ended because Spacey attempted to rape him.
Several other people accused him of "groping" young people. These allegations led to the suspended season of House of Cards.
Kevin Spacey stated that he would seek "evaluation and rectification" for his behavior.
Personal life
In 1999, reports suggested that he was dating a script supervisor, Dianne Dreyer. In 2000, Spacey brought Dreyer to the Academy Awards. During his speech for winning the Best Actor award, Spacey stated, "Dianne, thank you for teaching me about caring about the right things, and I love you."
Amidst his apology statement to Anthony Rapp in October 2017, Spacey also came out as gay and continued that "I have had relationships with both men and women. I have loved and had romantic encounters with men throughout my life, and I choose now to live as a gay man."
---
Sources
https://en.wikipedia.org/wiki/Kevin_Spacey
https://www.usatoday.com/story/life/people/2017/11/26/kevin-spacey-scandal-house-cards-tells-cast-crew-hopes-resume-production-soon/895760001/