Kristen Stewart is an American actress and model. She was born on April 9, 1990, in Los Angeles. Kristen began her acting career in 1999, with some minor appearances and uncredited roles in several films. She, however, gained public attention in 2002 after her appearance in Panic Room, which also earned her a Young Artist Award nomination for Best Leading Actress in a Feature Film.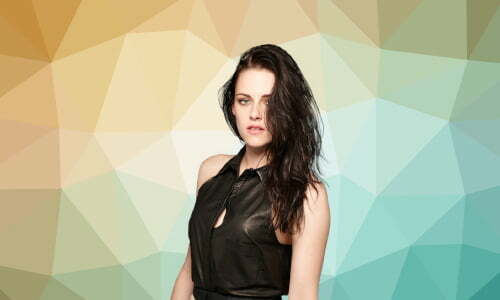 Afterwards, Kristen starred in other films like Speak (2004), Catch That Kid (2004), Zathura (2005) and Into The Wild (2007). Kristen Stewart received a nomination for a Screen Actors Guild Award after featuring in the film Into The Wild. Kristen received a lot of recognition in 2008 after featuring as Bella Swan in The Twilight Saga movie series (2008 – 2012).
Kristen has made appearances in other movies like Adventureland (2009), The Runaways (2010), Snow White and the Huntsman (2012), On the Road (2012) Camp X-Ray (2014) and Equals (2014). In 2010, she won the BAFTA Rising Star Award and also received the Milan International Film Festival Award for Best Actress in 2011. Kristen Stewart is also the first American actress to win the Cesar Award after receiving the Cesar Award for Best Supporting Actress.
The Vanity Fair "Hollywood Top Earners List of 2010" listed Kristen Stewart as the highest-earning female actress. By then, her estimated earnings were $28.5 million. Kristen was also named number on the Forbes list of "Hollywood's Best Actors for the Buck" in 2011. The Forbes magazine also named her the highest paid actress in 2012, as her total earnings stood at $34.5 million. Kristen Stewart is the 'face' of Chanel and Balenciaga fashion brands.
Religion information
When it comes to her religion information, Kristen Stewart is considered to be either fascinatingly mysterious or incredibly boring. Kristen has refused entirely to reveal her religion information to anybody. As a result, many people consider her to be non-religious, as she comes from Los Angles, which is also considered to be the most non-religious place in the entire America. Others consider Kristen to be either atheist or agnostic.
Political views
Kristen doesn't share her political views with anyone. However, she has ever said that she feels that it's important to be aware of politics, but not to be daunted by it. But, Kristen might also be a libertarian. She smokes weed, and if you smoke pot, you would probably advocate for its legalization, and this explains her libertarian position.
Dating profile
The actress has been in relationships with Michael Angarano, Soko, Alicia Cargile, St, Vincent and Robert Pattinson. It is also rumored that Kristen has had an encounter with Rupert Sanders.
Interesting facts
Kristen is a four times nominee for the Young Artist Award.
She has also been nominated for three consecutive years, from 2003 to 2005 for the Young Artist Award.
Kristen has three dogs, Bear, Bernie and Cole. Also, she has a cat named Max.
She is ranked number 9 on Moviefone's "The 25 Hottest Actors under 25" 2008.
Kristen's mother is a script supervisor, who directed her first film K-11 (2012).
---
Sources list
http://www.imdb.com/name/nm0829576/bio?ref_=nm_ov_bio_sm
https://en.wikipedia.org/wiki/Kristen_Stewart#Personal_life
https://hollowverse.com/kristen-stewart/