Laura Elizabeth Dern was born on 10th February 1967 in Los Angeles, California. She is an American actress. She's best known for starring in Jurassic Park, and for co-producing and starring on the series Enlightened. For her performance in the film Rambling Rose, she was nominated for the Academy Award for Best Actress and also received an Oscar nod. Dern won over mainstream audiences in the blockbuster Jurassic Park, directed by Steven Spielberg in 1993.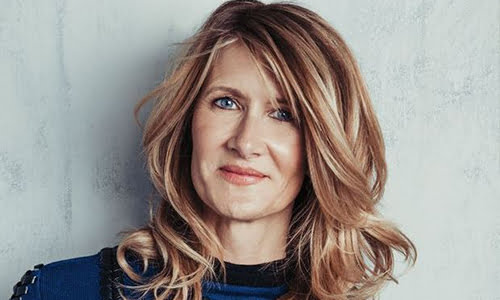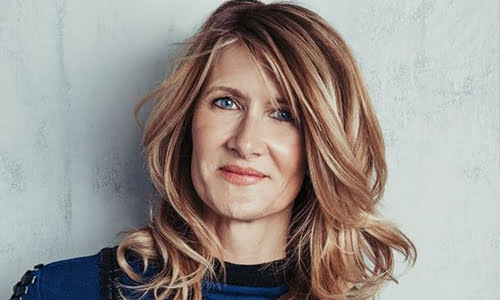 She has also received acclaim for her TV projects, including a Golden Globe for her starring role on HBO's Enlightened, which aired from 2011 to 2013. Laura Dern received her second Academy Award nomination for portraying a devoted mom in 2014's Wild. She even won an Emmy and a Golden Globe award for her contributions to the 2017 HBO series Big Little Lies. She is also known for her collaborations with filmmaker David Lynch, having appeared in three of his films and the 2017 Twin Peaks revival.
Before Fame:
Laura Dern was born on February 10th, 1967 in Los Angeles. She is the daughter of actors Bruce Dern and Diane Ladd and the granddaughter of politician George Dern. Dern was exposed to movie sets and the movie industry as a child and even obtained several bit parts. After attending the University of Southern California for one semester and the University of California, Los Angeles, for just two days, Dern enrolled at the prestigious Lee Strasberg Institute to study method acting.
Dating Profile:
Laura Dern has dated several stars such as Kyle MacLachlan and Nicolas Cage. She even had broken engagements to actors Jeff Goldblum and Billy Bob Thornton. In fall 2000, Dern began dating Ben Harper after they met at one of his concerts. On December 23, 2005, they got married at their home in Los Angeles. They have two children together, a son Ellery Walker who was born on 21st August 2001 and a daughter Jaya who was born on 28th November 2004. The couple divorced in 2010. She began dating Baron Davis in 2017.
Religion Information:
Her parents divorced when Laura Dern was 2. Therefore, she was raised Roman Catholic, by her grandmother, who was very religious.
Political views:
Laura Dern is an activist and an avid supporter of numerous charities, including Healthy Child Healthy World. It aims to raise awareness about toxic substances that can affect a child's health. Dern also advocated for Down Syndrome awareness in a cover story for Ability Magazine.
In 2009, during the 66th Golden Globe Awards, she expressed her support for the incoming administration of Barack Obama during her acceptance speech for the Golden Globe Award for Best Supporting Actress for her work on the film Recount.
Interesting Facts:
Initially, both her parents had discouraged her from being an actor, but eventually gave in.
In 1982, she became the youngest-ever winner of Miss Golden Globe.
Laura Dern guest starred in the 1997 "Puppy Episode" of the sitcom Ellen.
Her great-grandfather, George Dern, was the former Governor of Utah and Secretary of War.
On October 18, 2017, she admitted that she was sexually assaulted at the age of 14.
---
Sources:
https://en.wikipedia.org/wiki/Laura_Dern
http://www.imdb.com/name/nm0000368/bio?ref_=nm_ov_bio_sm
https://www.biography.com/people/laura-dern-9542569
http://www.beliefnet.com/celebrity-faith-database/d/laura-dern.aspx