Lauren Michael Holly was born on 28th October 1963 in Bristol, Pennsylvania and was raised in Geneva, New York. She is an American-Canadian actress. She is known for her roles as Deputy Sheriff Maxine Stewart in the television series Picket Fences, Director Jenny Shepard in the series NCIS, and Dr. Betty Rogers on Canadian series Motive. She also appeared in Dumb and Dumber as Mary Swanson, in Dragon: The Bruce Lee Story as Linda Lee, in Beautiful Girls as Darian Smalls, in Any Given Sunday as Cindy Rooney, and in What Women Want as Gigi.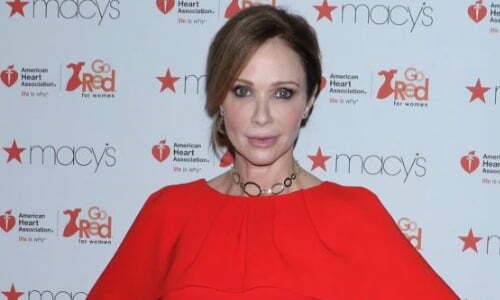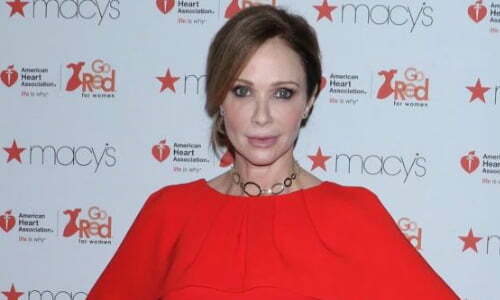 Awards and Nominations:
Lauren Holly's contribution to the American and Canadian entertainment industry has won her many prestigious awards to date. She received a 'Viewers for Quality Television Award' for her performance in Picket Fences. Other than that, she has also been nominated for Screen Actors Guild Awards, Daytime Emmy Awards and Satellite Awards occasionally.
Dating Profile:
Actor Lauren Holly's first marriage was to Anthony Quinn's struggling actor son, Danny Quinn, whom she divorced in 1994. Her second marriage was to Jim Carrey from 1996 to 1997.
Nowadays, she lives in Oakville, Canada with her partner Jerome Ruffin and three sons; Henry, George, and Alexander Holly-Greco. She calls them the "Three Kings". Holly adopted the boys with her third husband, investment banker Francis Greco, whom she divorced in 2014.
The "A" Fund:
Lauren Holly, her father Grant, and their families established the "A" Fund at Hobart and William Smith Colleges in 1992. It was established in the memory of her brother, Alexander. About him, Holly said,
"He was a boy filled with dreams, hopes, and plans. Although he was only 14 when he died, he had traveled extensively in Europe and Central America, lived in New York City and Los Angeles, and these experiences produced in him a fascination for architecture and archaeology."
Religion Information:
Lauren Holly hasn't talked about her religious views.
Political Views:
Lauren Holly hasn't disclosed her political views.
Plastic Surgery Rumors:
Lauren Holly has flat-out denied ever having cosmetic procedures to maintain her Hollywood sex appeal. On an episode of Oprah: Where Are They Now? She talked about her views on plastic surgery and said;
"I've been accused of having a ton [of plastic surgery], and I haven't had any, I'm not saying that I wouldn't, but I almost feel like I might have missed that boat, but I'm not against it…Things change. And if a woman wants to look a little younger, gain a little weight, it's a natural thing. I look a little fuller just from that. I'm okay with that."
Interesting Facts:
In 2008, Lauren Holly became a Canadian citizen and holds a dual citizenship.
She studied flute and drama at the London Academy of Music and Dramatic Art when she was 12.
She used to be a cheerleader in high school.
She received her degree in English Literature from Sarah Lawrence College.
Her roommate at Sarah Lawrence College was actor Robin Givens.
She made her feature debut in the dramedy Seven Minutes in Heaven.
She turned down the role filled by Courteney Cox in the 1994 comedy Ace Ventura: Pet Detective, starring Jim Carrey, whom Holly later married.
---
Sources:
https://en.wikipedia.org/wiki/Lauren_Holly
http://www.imdb.com/name/nm0000452/
https://www.thefamouspeople.com/profiles/lauren-holly-34608.php
http://www.tvguide.com/celebrities/lauren-holly/bio/161414/
http://www.buddytv.com/info/lauren-holly-info.aspx
http://articlebio.com/lauren-holly
http://www.dailymail.co.uk/tvshowbiz/article-3507082/I-haven-t-Lauren-Holly-52-denies-plastic-surgery-rumours-discusses-short-lived-marriage-Jim-Carrey.html