Laz Alonzo is an American television and film actor. Born in 1974 in Washington D.C, He is well known for his role as Fenix Calderon in Fast & Furious film and an exceptional role in 'Tsu'tey' the hit film Avatar.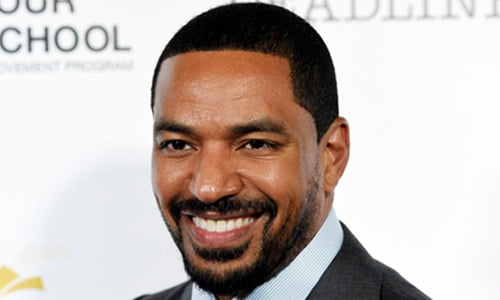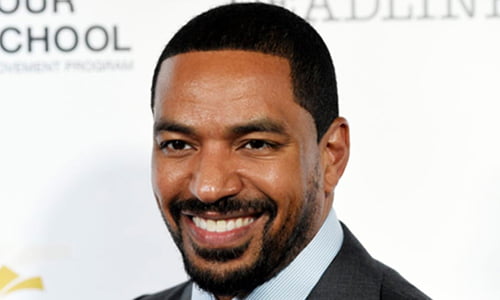 Possessing a flair for acting from a very early age, Alonso spent his childhood entertaining his family and friends with his great imitations and mimicry. He acquired an undergraduate degree in Business and administration at the University of Howard. And later he joined an investment bank in the Wall Street before he tried a hand in entrepreneurship. As an entrepreneur, he owned a marketing business, alongside several partners.
Early in his career, he appeared on different music videos with popular musicians – Toni Braxton and Aaliyah. When he joined the film industry, he first started in supportive roles in different TV shows and videos. hit making films like The Christmas, Jarhead and Stomp the Yard. The talent in him matured overtime. On the screens, he gained momentum time- time.
Laz Alonso has been involved in several other shows like the NBC series The Mysteries of Laura, where he was voted the best character. In 2009, he landed the role of Fenix 'Rise' Calderon, who is the main antagonist in the fourth 'Fast & Furious' film.
Achievements
His best work in his career has made him to be recognized as an outstanding actor in a motion picture Jumping the Broom (2011). His active role in the Wassup series earned him an Emmy award and was listed among the top ten to watch in the Variety Magazine. Today, he stands out to be one of the famous actors in the film and television industry with a strong command of followers in his social media platforms – Twitter and Instagram.
In his own minds
In a retrospect quote, he recalls how he started playing guitar and engaged in a field he never formally got trained of. "My entire life, I've always known that I wanted to be a performer, but I didn't know exactly how, where or when. I never learned or studied the craft, formally. I grew up doing martial arts and playing piano. But, something inside of me always said that I was going to do this, as far back as I can remember," he was quoted saying.
Behind the screens
Despite Laz Alonzo concentrating on his career to perform, he is not short of controversies. In 2014, he made headlines after he made harsh comments on Donald Sterling. This was after the Los Angeles Clippers owner made some racist comments. "It bothers me when you want to broadcast that you are associating with black people. Do you have to?" he was quoted on the comment that leaked to the media.
Social life
Even as the film star continued to bring more charm to his fans across the celebrity world, the ebony reported that he was in a relationship with the Detroit actor and former reality star Chandra Davis. This also was confirmed by Laz Alonso who confirmed on his twitter handle. However, he has his relationship cards close to his chest leaving may to guess.
Despite being a Christian, Laz Alonso has not yet walked down the aisle. The film stars private life and information remains scanty but many are left to watch him unleash his talent.
Sources
http://liverampup.com/entertainment/ethnicity-actor-laz-alonso-dating-girlfriend-married-wife.html
https://www.thefamouspeople.com/profiles/laz-alonso-32525.php
https://www.tvguide.com/celebrities/laz-alonso/bio/193704/
https://heightline.com/laz-alonso-wife-net-worth-family-height/