LeBron James is an American professional basketball player for the Cleveland Cavaliers in the National Basketball Association (NBA). He is one of the best basketball players in history with three NBA championships, four NBA Most Valuable Player Awards, three NBA Finals MVP Awards, two Olympic gold medals, an NBA scoring title, and the NBA Rookie of the Year Award. His wins have been the all-time highs of the Cavaliers.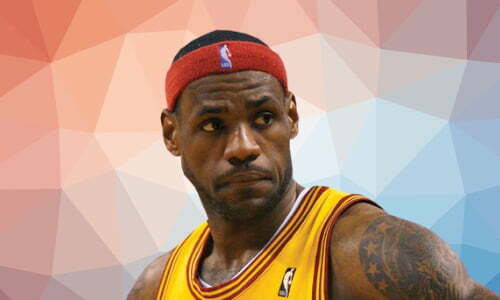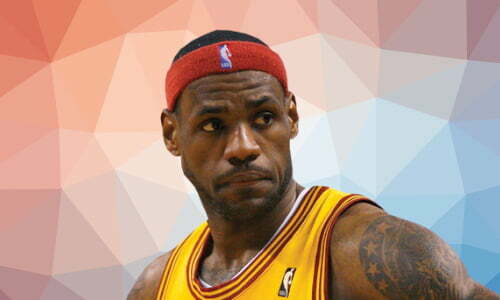 He has earned a significant amount of wealth and fame which has helped him become the most influential and also, the most popular athlete. James endorsed in many influential companies.
This year is the 5th time "The King" has won the Best NBA Player title, and the 14th time he has won an ESPY Award. 2017 Annual ESPY was hosted by Peyton Manning on the 12th of July. LeBron said that his well-wishers that he couldn't have achieved this without their support.
PERSONAL LIFE
James is married to Savannah Brinson and together they have three children. She is his high school sweetheart.
Apart from being an NBA star, he has contributed a lot to help others as well. He established a charitable organization called LeBron James Family Foundation in 2004, which helps out children and families with single parents.
LeBron James RELIGION
He was raised to be a Catholic and attended Catholic schools. He normally does not talk much about religion, but when he does, he says one or two weird things about it. Like once he said that "God knows when it's my time, right now is not my time". Hardcore Catholics may find issues with him.
LeBron James POLITICAL VIEWS
He is not very socially aware of political situations. But he is a big fan of Barack Obama and also is a Democrat.
2017 ESPN BEST NBA PLAYER
In the 2015-16 season, James faced a little trouble with his health, and it took a toll on his performance. James suffered from many injuries, and the year was named one of the most "strangest" years in his career. But as a comeback victory, James became the first ever NBA player to average a triple-double in the Finals contributing 33.6 points, 12.0 rebounds and 10.0 assists from the field,  in the 2017 NBA Finals against The Warriors. LeBron James became the all-time playoff leader scoring 6,163 points thus beating Michael Jordan (5,987 PTS). He played in seven continuous NBA Finals since the 1960s Celtics, also at the price of being the first player.
WORK LIFE
He strengthened his career in the APG (8.7) and RPG (8.6) and scored all-time highs in the double-doubles (42) and triple-doubles (13).  He also earned a team-high in the 2017 Playoffs, contributing 9.1 rebounds, 7.8 assists and 1.94 steals on .565 shooting from the field after scoring an average of 32.8 points. Attempted an average of successful 1.28 blocks in 41.3 minutes in each game, in a winning strategy.
James became the first ever player in NBA's history and also, in a single season, to average a score of 26.0, 8.0 assists and 8.0 rebounds, shooting .540 or better from the court,  in the 2016-17 campaign. James was selected to the 2017 All-NBA First Team and NBA All-Star.
---
SOURCES
https://www.biography.com/people/lebron-james-399748