Leonardo DiCaprio is an American born actor, movie producer, and environmental activist. He began his career by appearing in several TV commercials in the late 80s. After a successful appearance in TV commercials, Leonardo had the opportunity to appear in several TV series like Santa Barbara and Growing Pains.
Leonardo began his acting career in 1991, where he starred as Josh in Critters 3. Additionally, Leonardo DiCaprio starred in This Boy's Life (1993), and he received a lot of praises for his supporting role in What's Eating Gilbert Grape (1993). Leonardo gained public attention after his leading roles in The Basketball Diaries (1995) and Romeo + Juliet (1996). However, his international fame came after acting the epic romance, Titanic (1997), which became the highest grossing film of all time after its release.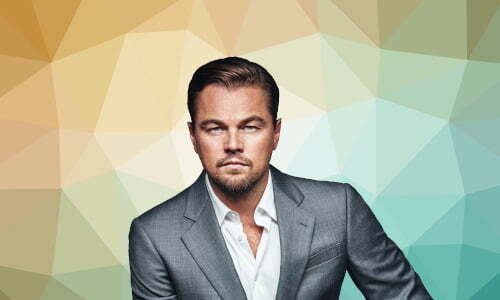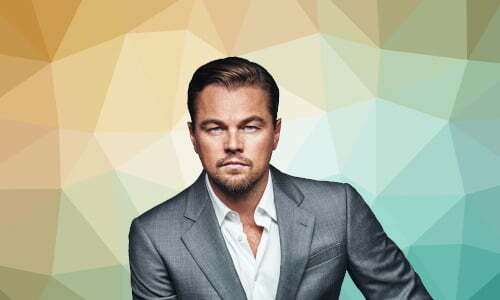 From 2000, Leonardo DiCaprio has received a lot of praises for his contribution in a number of film genres. Since then, Leonardo has acted several notable movies which include The Man in the Iron Mask (1998), Catch Me If You Can (2002), and Gangs of New York (2002), which was his first collaboration with film director Martin Scorsese.
Also, Leonardo has been praised for his performances in other movies like Blood Diamond (2006), The Departed (2006), Body of Lies (2008), Shutter Island (2010), Inception (2010), J. Edgar (2011) and Django Unchained (2012).
Leonardo's appearance in The Aviator (2004) and the Revenant (2015) earned him the Golden Globe Award for Best Actor – Motion Picture Drama. Also, his role in The Wolf of Wall Street (2013) helped him receive an award for Best Actor – Motion Picture Musical or Comedy. Besides, Leonardo has also won an Academy Award for Best Actor and BAFTA Award for his role in The Revenant. Leonardo DiCaprio has founded his own production company, Appian Way Productions.
Religion information
Like many Catholics, Leonardo DiCaprio is not religious, but he is also not an atheist. According to some of his quotes, it seems like religion can do him some good. When Leonardo was dating a Bar Rafaeli, who is a Jew, it was alleged that he was supposed to convert to Judaism for their marriage to take place. However, Leonardo and Bar separated before that could happen.
Perhaps the fact that Leonardo is non-religious Catholic and the apparent willingness to convert to Judaism makes him spiritually flexible. Leonardo has ever entered a Buddhist center in Los Angeles for meditation, and some celebrity religion sites have listed him as a Buddhist.
Political views
Leonardo DiCaprio has donated to both President Obama's 2008 and 2012 election campaigns and also several other candidates. This makes him a real Democrat. He also had some plans to host a fundraiser in his own house for Democrat candidate Hillary Clinton, but he was forced to pass the responsibility to Jessica Biel and Justin Timberlake.
Dating profile
He has previously dated some famous actresses like Natasha Henstridge, Demi Moore, Kristen Zang, and Rihanna. In May 2016, Leonardo began dating Nina Agdal, who is a model.
Interesting facts
• Leonardo's first publicity spot was about milk.
• His father is of half Italian – half German descent while his mother is a German.
• Leonardo DiCaprio is named after Leonardo da Vinci because his mother felt his first kick while standing in front of a da Vinci painting.
Sources List
http://www.boomsbeat.com/articles/1875/20140327/50-interesting-facts-about-leonardo-dicaprio-why-vladimir-putin-calls-him-a-real-man.htm
https://hollowverse.com/leonardo-dicaprio/
http://www.imdb.com/name/nm0000138/bio?ref_=nm_ov_bio_sm
https://en.wikipedia.org/wiki/Leonardo_DiCaprio#Personal_life