Lily Allen is an English actress, singer, writer and a TV presenter. Her father, Keith Allen is an actor while her mother Alison Owen is a film producer. Lilly had to drop out of school at the age of 15 to concentrate on improving her compositional and performing skills. In 2015, Lily released some of her recordings to the public, and the publicity of the recordings earned her airplay on BBC Radio 1. In addition to the airplay, Lily also signed a contract with Regal Recordings.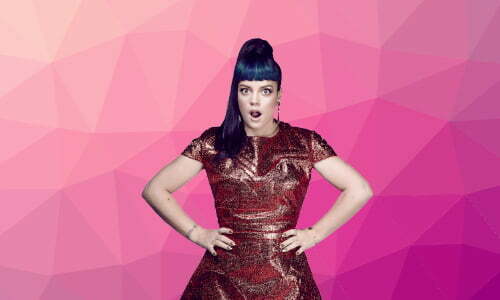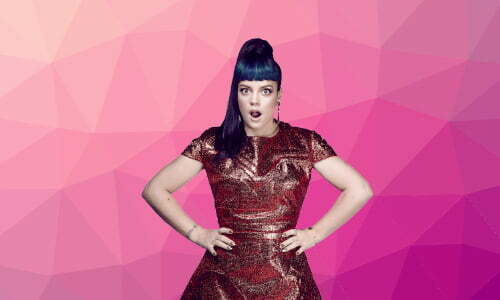 In 2006, she released her first mainstream single, Smile, which managed to top the UK Singles Chart. Her first record, Alright, Still, faired very well, which led her to sell over 2.6 million copies worldwide. The album earned her a nomination at the Brit Awards, MTV Video Music Awards, and Grammy Awards. Also, Lily got the opportunity to host her own talk-show, Lily Allen, and Friends, on BBC Three.
Lily's second studio album, It's Not Me, It's You, was received very well by critics, who commented about her musical evolution and maturity. The album topped on the Australian ARIA Charts and UK Albums Chart, with the hit singles Fuck You and The Fear. As a result of her success in music, Lily received the Brit Award for the British Female Solo Artist during 2010 Brit Awards.
Lily Allen announced that she would be taking a break from music in 2009 and after two years of silence, Lily launched her own recording label. In 2013, she said that she had started to work on her third studio album, Sheezus.
Religion information
Lily was raised in a family who didn't practice Catholic, but she attended Catholic schools when she was young. However, she talked negatively about Catholics as she always said that she thought she was going to hell.
One of her songs, Him, depicts her religious uncertainty. The song is a doubting mediation on how God would look like if he existed. However, the song's chorus does not concentrate on organized religion.
She has ever commented on Hinduism, saying that it was a cool religion. However, there is no sign that she takes Hinduism seriously. She has some tattoos on her wrist of symbols for Christianity, Islam, Hinduism, Buddhism, and Judaism. This makes her look like she is interested in many religions co-existing together.
Political views
Lily Allen is a Labour supporter all the way. She even supported Gordon Brown during his 2010 re-election campaign. When it comes to US politics, Lily dedicated her song Fuck You to the former Republican President George W. Bush.
Dating profile
Lily has ever been married to Sam Cooper from 2011 to 2016. Besides, she has also been into relationships with Robbie Furze, Ed Simons, Rupert Grint, Lester Lloyd and Seb Chew. Rumors say that Lily has also had an encounter with Wade Oates.
Interesting facts
• Lily's father is Welsh, while her mother, who is English-born, has some Irish, English, and Welsh ancestry.
• She suffered a miscarriage only 2 months into the pregnancy when she was dating Ed Simons.
• Together with her sister, Sara Owens, they own Lucy In Disguise vintage clothes shop.
---
Sources list
http://www.imdb.com/name/nm0020770/bio?ref_=nm_ov_bio_sm
https://www.biography.com/people/lily-allen-20935273
https://hollowverse.com/lily-allen/
http://www.whosdatedwho.com/dating/lily-allen
https://en.wikipedia.org/wiki/Lily_Allen#Personal_life