Lindsay Dee Lohan was born on July 2, 1986, in The Bronx, New York City. She is an actress, singer and a fashion model. As the first child of Dina and Michael Lohan, she had a perfect foundation to start her career as a star. Her father is a former Wall Street trader while her mom is a former dancer and singer.
Her mom's former career motivated all four children to start a career in the industry, with all of them either actors or models. Some, like Lindsay, combined both. She attended. She attended the Cold Spring Harbor High School and later Stanford H. Calhoun High School.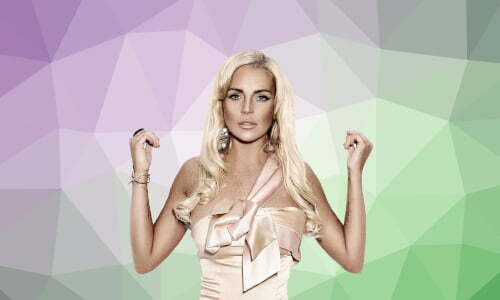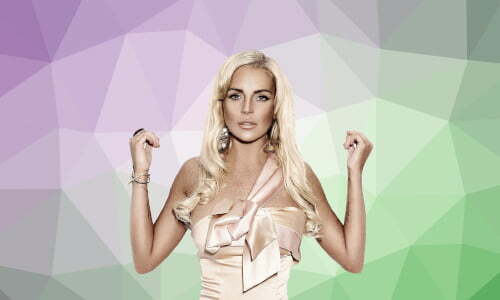 Although she did switch to being homeschooled at some point, she excelled in Science and Mathematics while still in active school.
Growing up wasn't easy for her as both of her parents had their marital struggles. Her parents got married in 1985 and separated when Lindsay was only three.  They got back together after some time and separated again in 2005. Two years later, they finalized their divorce.
It was at the tender age of 3 when things weren't too good with her parents that Lindsay started her career in modeling. When she was 10, she appeared in a soap opera. At 11, she featured in a Disney commercial. From there came acting and today, she has made a name for herself as one of the leading American actresses.
Some of the films she has appeared in includes: Mean Girls (2004), Herbie: Fully Loaded (2005), Just My Luck (2006), Bobby (2006) and Chapter (2007).
As a singer in the pop-rock genre, she has helped record many movie soundtracks. She signed for Casablanca records and released her first studio album under the record label in 2004. Although the reviews received from the album were a bit lukewarm, it did become the first high-selling album from Casablanca Records in several years.
In 2005, she released her second studio album titled A Little More Personal. Just like the first, the album received mixed reviews. But it was certified gold. In 2016, she announced that she would be releasing her third album, as a token to her Record Label.
Religious Information
Catholic parents raised Lindsay Lohan. But during her relationship with Samantha Ronson, she had determined to convert to Judaism, and she almost did. This is because the relationship didn't last long. But for now, although she seldom talks about religion, it is believed that she is still a Catholic.
Political Views
Well, no one had a clue if she liked politics or not till Obama became president of the United States in 2008. During that time, she supported Barack Obama throughout the election period. So based on this, many concluded that she is a Democrat. When Obama contested for the second time in 2012, she was supporting his Obama's Republican counterpart by then.
Frankly speaking, she is a liberal person often questioning 'shady' political decisions, regardless of which party they come from.
Dating Profile
She has dated many celebrities and moved on quite a couple of times. But presently, she is engaged to a Russian millionaire, Egor Tarasov.
---
Sources
http://en.m.wikipedia.org/wiki/Lindsay_Lohan