Liza Koshy is an American actress, vine star, social media star and youtube comedian. She is also a famous music ly star. She started her career on the vine in 2013 by uploading comedic videos.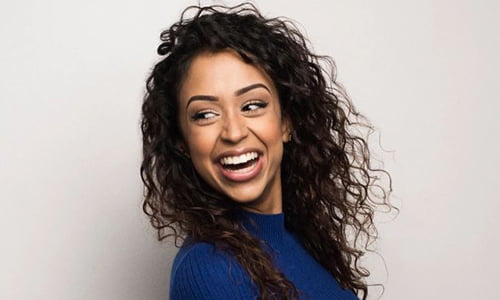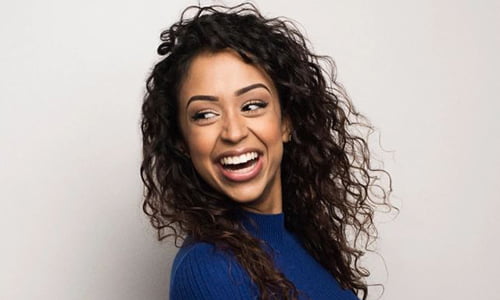 Now she has more than 5 million fans. Moreover, she also started a youtube channel where she has more than 7 million subscribers on youtube, 2 million fans on Facebook and more than 9 million followers on Instagram and 6 million fans on her musical lay Lizza account.
Her full name is Elizabeth Liza Koshy but she is known by her online name Lizza. Liza Koshy was born and raised in Houston, Texas. She started vine career when she was in high school. At the age of 17, her friends invited her to join Vine. When she realized people are taking interest in her funny videos she started uploading videos more frequently. In 2014, she started college to study business marketing. She won four Streamy Awards, four Teen Choice Awards, and Kid's Choice Award. She received a title "Breakout Creator" at Streamy Awards in 2016. She had played many leading roles in TV and Film. The famous leading roles played by Liza Koshy are Jet Packinski III, Helga, Carlos, Debra Lastname, Young Liza, Teenaged Liza and many more.

Liza Koshy Religion :
She is half Indian and half Caucasian as her mother is from India and father from German.

Political Views :
She interviewed Obama on her Youtube Channel to encourage young people to be active and register their votes. During the interview, Obama said young people have a great impact on the country and you are doing a great job by making them active. She says President Barack Obama was amazing.

Hobby :
Liza Koshy hobby is Photography.

Dating Profile :
Aliza Koshy dated her fellow youtube personality David Dobrik. Later they revealed their break up in a video in June 2018 but they are still good friends. The reason for their breakup is that they are too busy in the career so they don't have time to invest on the relationship so they decided to break up and this news was heartbreaking news for their fans. They are still working and spending time together.
Famous Quote :
Her famous quote is " President Barack Obama was amazing. You know how you imagine it would be to meet a celebrity, and that person may actually have a halo around them or something? Well, he did! He was tall, and he had a halo! Liza Koshy

Interesting Facts:
In 2016 Teen Voge added Koshy name to his list of "The 7 Female Comedians you need to know". In 2017 The Hollywood Reporter added her name to his list of "15 Rising Crossover Stars". Liza chews gum most of the time. Her Phobia is a bad death. Jessica Alba and Beyonce are her Role Models. She is producer and developer of content for MTV. She is cited as the funniest women in Washington's post. Aliza is a very smart girl she is not putting all eggs in one basket. In spite of the fact she is successful on social media, she enrolled and studied business marketing. During high school, she was captain of the dance team. Her videos reveal that she is an adventurous girl her biggest fear was flying on a plan but when she was in a plan she jumped out of the plan. In 2018 Koshy took a break from he4r youtube channel to improve her mental health after 10 months she appeared again with a new channel Liza Koshy Too and in a video Why I Took A Break, she explained the reason of break. In 2018 she voiced a cartoon character. In 2018 she interviewed many celebrities on the Red Carpet Pre Show for the Met Gala.
Sources:
https://youtube.fandom.com/wiki/Liza_Koshy
https://marriedbiography.com/liza-koshy-biography/
https://www.thelist.com/95198/untold-truth-liza-koshy/
https://www.brainyquote.com/authors/liza_koshy
https://www.imdb.com/name/nm7862639/bio
https://en.wikipedia.org/wiki/Liza_Koshy
https://www.thelist.com/95198/untold-truth-liza-koshy/
https://familytron.com/liza-koshy/
https://www.thelist.com/95198/untold-truth-lizahttps://allstarbio.com/liza-koshy-biography-ethnicity-birthday-height-weight-boyfriend-husband-affair-marital-status-net-worth-career-fact-full-details/