Mädchen Amick was born on 12th December 1970 in Sparks, Nevada, a few miles east of Reno. She is an American actress. Amick rose to fame for her role as Shelly Johnson on the cult television series Twin Peaks and its prequel film Twin Peaks: Fire Walk with me. She also portrayed Tanya Robertson in Stephen King's Sleepwalkers. Currently, she appears as Alice Cooper, Betty's mother, on The CW series Riverdale. Other than that, her screen credits include Gossip Girl, American Horror Story: Hotel and the 1992 horror movie Sleepwalkers.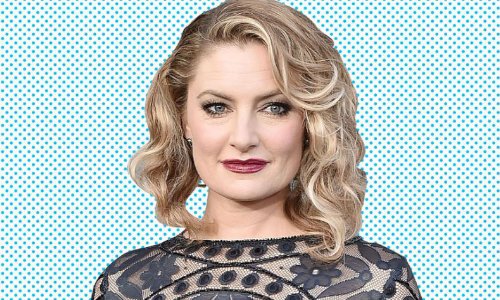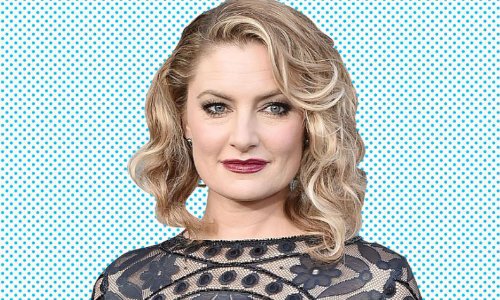 Before Fame:
Mädchen Amick was born in Sparks, Nevada, a few miles east of Reno to Judy, a medical office manager, and Bill Amick, a musician. While growing up, her parents encouraged to follow her own creative instincts. Therefore, she learned the skill of playing the piano, bass, violin, and guitar as well as being able to do tap, ballet, jazz and modern dancing. At the age of 16, she moved to Los Angeles to pursue a career in acting, in 1987.
Dating Profile:
Mädchen Amick has been married to songwriter David Alexis since 1992. The couple has been married for over 25 years. They have two children, a daughter Mina and a son Sylvester.
Religion Information:
Mädchen Amick hasn't disclosed her religious or spiritual beliefs to the public yet. Although, she is vocal about maintaining a healthy balance in your life between the personal needs and the needs of one's family, job, and relationships.
Political Information:
Mädchen Amick describes herself as a "bleeding heart liberal" in her own words. She has vocally supported rights for transgender students to use bathrooms for the sex that they identify with. Mädchen said in a blog post from 2017:
"I feel that who your heart loves, what clothes you choose to wear, or what you want to do with your body, is your own damn business. I have never understood the part of our society that feels they have the right to tell you if you should love someone from another race or sex. What sexual positions are allowed in your own bedroom. Whether you should or shouldn't identify with the sex that you were born with. Or all of the other obnoxious rules and regulations that society wants to put on our lives."
Interesting Facts:
Mädchen Amick dropped out of Robert McQueen High School at the age of 16, with the blessing of her parents Bill and Judy, in order to become a model/actress in Los Angeles.
She was born on the same date as Jennifer Connelly.
She worked as a fashion model for Elite Agency.
Along with Sherilyn Fenn and Lara Flynn Boyle, Mädchen Amick made the cover of Rolling Stone magazine while promoting Twin Peaks in 1990.
Director David Lynch played a fundamental role in her development as an actress, according to her.
She was chosen by Femme Fatales magazine as one of the "50 sexiest women on the planet" in February 2006.
Mädchen Amick appeared in a public service announcement for breast cancer awareness in October 2013 alongside Julia Ormond, Rachel Boston, and Jenna Dewan Tatum.
She even directed, edited and produced a music video for Mina Tobias titled "Kings and Queens".
Sources:
https://en.wikipedia.org/wiki/Mädchen_Amick
http://www.celebritybeliefs.com/madchen-amick/