Mark Richard Hamill was born on 25th September 1951 in Oakland, California. He is an American stage, screen and voice actor. He is known for playing Luke Skywalker in the Star Wars film series and for his voice-over work in animations and video games as the Joker, beginning with Batman: The Animated Series in 1992.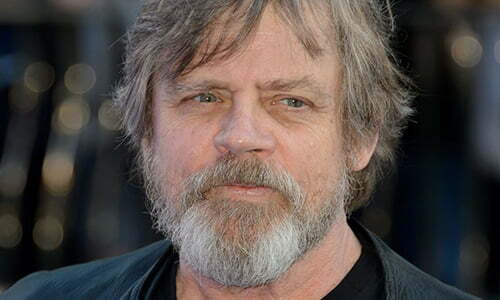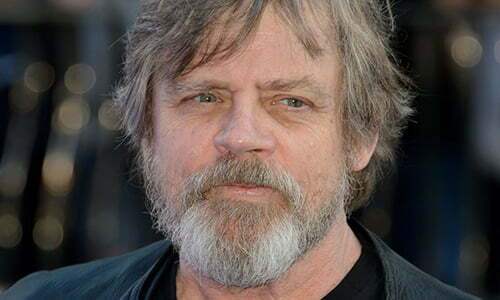 Mark Hamill has acted in numerous theater productions, notably The Elephant Man. He is even the co-writer of The Black Pearl comic book miniseries and has also written several stories for the Simpson Comics. He even won the British Academy Video Game award for best performer.
Dating Profile:
On December 17, 1978, Hamill married dental hygienist Marilou York in a private civil ceremony. They have three children together: Nathan who was born in 1979, Griffin who was born in 1983, and Chelsea Elizabeth who was born in 1988. Prior to that, he was in a relationship with The General Hospital co-actor Anne Wyndham.
He also has one grandchild by his son Nathan. Nathan was born during the production of The Empire Strikes Back and had a cameo appearance as one of the Royal Guards of Naboo in Star Wars: Episode I – The Phantom Menace.
Religion Information:
Mark Hamill is a Roman Catholic by faith. He was raised as a Roman Catholic. He is of English. Scottish, Irish and Welsh ancestry.
Political Views:
Mark Hamill is a staunch Democrat. During the 2012 Presidential election, he is reported to have named Mitt Romney as a "snake oil businessman". In 2012, mid-July at Comic-con, he said:
"If you don't vote for Barack Obama, you're insane. Because without him, I think the middle class will completely disappear."
In 2016, he endorsed the candidacy of P.G. Sittenfield for the Senate. Furthermore, he has made a mockery of Donald Trump's tweets in his Joker-like voice. He, however, describes his father as a Nixon Republican.
Auto Accident:
Mark Hamill on his auto accident said:
"I had the accident way before Star Wars came out, but what really happened has been terribly distorted. I broke my nose, that's it!"

"I've read accounts about how my face has been reconstructed with plastic surgery and how I was pulling myself along the highway with one arm looking for help. I even heard that I drove off a cliff! That's the best one of all."
Interesting Facts:
He claims his vocal interpretations of The Joker to be derived from Hannibal Lecter and Jerry Lewis.
Mark worked for free in the comedy-drama film Britannia Hospital.
His swordmaster was Rob Anderson who has also trained the Darth Vader actor David Prowse.
He has surprisingly played the character of The Joker in eight different series.
Hamill is an ardent fan of English rock band The Kinks and also a lifelong fan of Laurel and Hardy.
He has occasionally appeared on the show Late Night with David Letterman.
He became a supporter of English football club Wolver Hampton Wanderers F.C. in 2017.
He does not like having a beard but agreed to have one for the Star Wars sequel trilogy.
He replaced Tim Curry, as the voice of the Joker in Batman: The Animated Series(1992).
He is one of seven children.
---
Sources
https://en.wikipedia.org/wiki/Mark_Hamill
http://www.imdb.com/name/nm0000434/bio?ref_=nm_ov_bio_sm