Mark Robert Michael Wahlberg was born on 5th June 1971 in Boston, Massachusetts. He is an American actor, producer, businessman, former model, and former rapper. Mark Wahlberg is one of a handful of respected entertainers who successfully made the transition from teen pop idol to an acclaimed actor. He was nominated for an Oscar for the Best Supporting Actor for The Departed (2006) and received positive critical reviews for his performance in The Fighter (2010). Wahlberg is also a solid comedy actor and he proved it by his starring role in Ted (2012).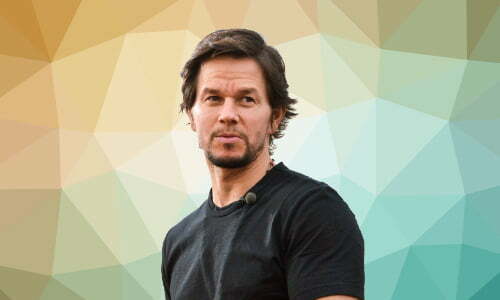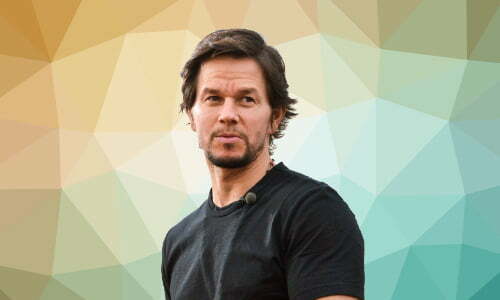 During his early career, he was known as Marky Mark. The erstwhile rapper recorded his highest-ever payday thanks to soaring fees for movies such as "Daddy's Home 2" and "Transformers: The Last Knight." His movies have grossed $5.3 billion worldwide, but he's not limited to the big screen: He and his family appear on A+E in "Wahlburgers," a reality show based on their fast-food restaurants. He also shills for AT&T.
Dating Profile:
Wahlberg has been in a relationship with American model Rhea Durham since 2001. The got married on 1st August 2009, at the Good Shepherd Catholic Church in Beverly Hills. The couple has four children: daughters Ella Rae and Grace Margaret and sons Michael and Brendan Joseph. Before dating Rhea, he used to date an actress, Soleil Moon Frye.
Religion Information:
Mark Wahlberg was raised a Catholic and is very devoted to this day. He had a rough childhood and credits his success to faith. He goes to church every day and has said:
"Being a Catholic is the most important aspect of my life. The first thing I do when I start my day is, I get down on my hands and knees and give thanks to God. Whenever I go outside of my house, the first thing I do is stop at the church."
Political Views:
Mark Wahlberg is a Democrat and even contributed to President Obama's campaign in 2008. He is a big believer in giving back to his community and supports liberal policies. Although he is Catholic, he is a big supporter of the LGBT community and is a big fighter for equality. He supported Obama's 2012 presidential election campaign as well.
Charity Work:
For the purpose of raising and distributing funds to youth service and enrichment programs Mark Wahlberg in May 2001, established the Mark Wahlberg Youth Foundation. He is active with The Good Shepherd Center for Homeless Women and Children.
Hobbies:
Mark Wahlberg is a big sports fans and is an avid boxer. His like to play football and basketball. He also likes to box and has even acted as a boxer in the movie, The Fighter.
Interesting Facts:
Mark Wahlberg had been in trouble 20-25 times with the Boston Police Department when he was young. He had developed an addiction to cocaine and other substances at only age 13.
His nicknames include Marky Mark and Monk D.
Mark was arrested over 20 times including an attempted murder charge as a teenager. He received a two-year jail sentence but only served 45 days.
Sources:
https://en.wikipedia.org/wiki/Mark_Wahlberg
http://www.imdb.com/name/nm0000242/bio?ref_=nm_ov_bio_sm
https://www.forbes.com/profile/mark-wahlberg/
https://hollowverse.com/mark-wahlberg/
http://www.celebritybeliefs.com/mark-wahlberg/
http://www.boomsbeat.com/articles/17725/20150310/40-interesting-facts-about-mark-wahlberg-how-he-turned-his-life-around-from-his-tumultuous-marky-mark-days.htm