Mayim Chaya Bialik was born on 12th December 1975 in San Diego, California. She is an American actress and neuroscientist. Mayim Bialik is best known as an actress who portrayed the title character of NBC's Blossom and Dr. Amy Farrah Fowler on CBS's The Big Bang Theory, a role for which she has been nominated four times for the Primetime Emmy Award for Outstanding Supporting Actress in a Comedy Series, and won a Critic's Choice Television Award for Best Supporting Actress in a Comedy Series.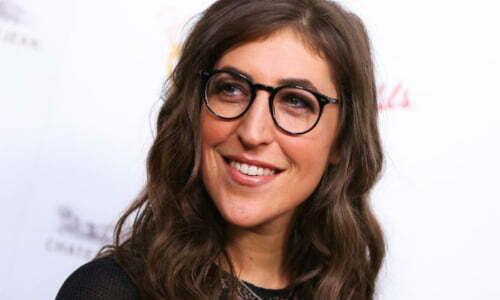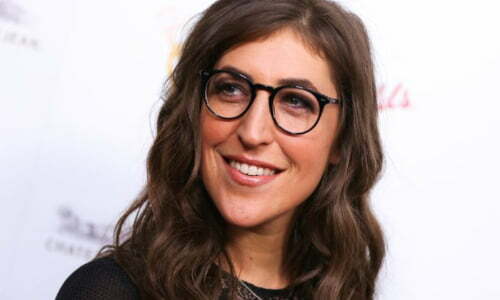 Dating Profile:
Mayim Bialik married Michael Stone on 31st August 2003, in a Victorian-themed ceremony that included traditional Jewish wedding customs. The couple had two sons, Miles, who was born in 2005 and Frederick who was born in 2008. Mayim Bialik and Michael Stone divorced in November 2012.
Religion Information:
Mayim Bialik is Jewish. She was raised as a Reform Jew but nowadays she describes herself as "aspiring Modern Orthodox." She started taking a more traditional approach to her religion over the years, starting with her Bar Mitzvah and continuing through her academic education in Hebrew and Jewish Studies at UCLA. Her more orthodox lifestyle now, among other things, means she doesn't wear pants, only modest skirts–even on TV.
Political Views:
Mayim Bialik is a liberal Democrat, although she describes herself as not very politically savvy. During the 2012 presidential election, she studied up and said she felt empowered by her decision to support Barack Obama and the Democrats. She even campaigned for the president in Ohio.  She also said support of Israel is a very important political position for her, but she was confident in both candidates' support of the country.
GrokNation:
In 2015, Mayim Bialik launched her own lifestyle website, "GrokNation". The site caters to women and includes wide-ranging topics such as religion, popular culture, parenting, and Hollywood. She mentioned in her interviews that her website's title was in reference to the classic 1961 sci-fi novel Stranger in a Strange Land and was derived from the word Grok, which means to fully grasp something in the deepest way possible.
Books:
Mayim Bialik has written two books with pediatrician Jay Gordon and one by herself. Beyond the Sling is about attachment parenting. While Mayim's Vegan Table contains over one hundred vegan recipes written by herself. Her third book, named Girling Up, is about the struggles and ways in which girls grow up while showing the scientific ways in which their body change.
Interesting Facts:
Mayim Bialik is a vegan.
Mayim is an accomplished dancer and can play the piano, trumpet, the bass guitar and the harp.
She earned a B.S. degree in neuroscience, Hebrew studies, and Jewish studies, and went on to study for a doctorate in neuroscience.
Bialik earned her Ph.D. in 2007, her dissertation is an investigation of hypothalamic activity in patients with Prader-Willi syndrome, titled "Hypothalamic regulation in relation to maladaptive, obsessive-compulsive, affiliative, and satiety behaviors in Prader-Willi syndrome."
In 2014, Bialik was awarded an honorary D.H.L. degree from Boston University.
She identifies herself as a feminist.
---
Sources:
https://en.wikipedia.org/wiki/Mayim_Bialik
http://www.imdb.com/name/nm0080524/bio?ref_=nm_ov_bio_sm
https://hollowverse.com/mayim-bialik/
http://hollywoodlife.com/celeb/mayim-bialik/
http://www.boomsbeat.com/articles/108614/20160315/48-facts-mayim-bialik.htm