Rachel Meghan Markle is an American actress and humanitarian was born on 4 August 1981. She is famous for movies like 'Remember Me' (2010), Horrible Bosses (2011) and A Lot Like Love (2005). In the legal drama series 'Suits' she portrayed Rachel Zane for seven seasons. Markle also worked as a freelance calligrapher to earn for herself between early acting jobs.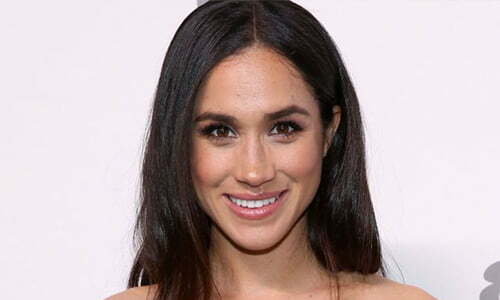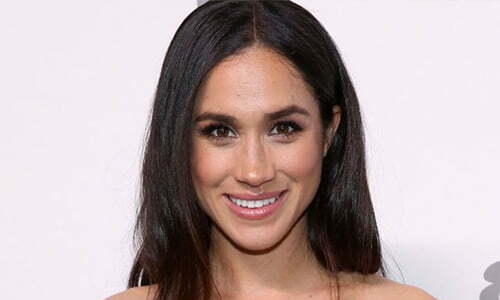 Her debut appearance on screen was in the background of an episode of the daytime soap opera 'General Hospital.' In the early stage of her career, she gave small guest appearance in many Tv shows like 'The War At Home' and 'Century City' etc.
Early Life
Meghan's mother is Doria Loyce Ragland who is a social worker and yoga instructor. Her father is Thomas Markle Sr. who is an Emmy Award-winning lightning director. Meghan's parents got divorced when she was just six years old. Meghan's father is Caucasian, and mother is African-American. As she stated herself as I'm half black and half white. … I have come to embrace this and say who I am, to share where I'm from, to voice my pride in being a strong, confident, mixed-race woman." Markle studied at Immaculate Heart High School. Markle graduated from Northwestern University in 2003. She got a bachelor's degree with double major in theater and international studies.
Meghan Markle Religion
Meghan is a Protestant like her mother, Doria Ragland. She is a descendant of King John and a distant relative of Prince Harry. That's a royal family thing. It's the desire of some Jews to locate celebrities and spot them as Jewish. Meghan's first marriage was with a Jewish man other than that there is nothing Jewish about her. Some speculations are roaming around these days that Meghan Markle will get baptized into the Church of England before she got married to Prince Harry.
Meghan Markle Personal Life
Markle got married to a Jewish film producer Trevor Engelson. Their wedding was famous for its "traditional Jewish chair dance." They separated in May 2013. Currently, she is in a relationship with Prince Harry the fifth in line to the British throne. Meghan is all set to become a member of the Royal family, as she is going to get married to Prince Harry in May 2018. After her engagement to Prince Harry, Meghan quits her acting career and will only pursue her humanitarian work.
Meghan A Humanitarian
Markle supports equality of gender and also talks about modern-day slavery, she spoke about these issues as the counselor of International Charity One Young World.Markle is noted as feminist. Furthermore, she was also a UN Women advocate and an ambassador for World Vision. She was also a part of 'The USO Chairman Of the Joint Chiefs Of Staffs' and traveled to Afghanistan and Spain on a holiday tour.
Meghan Markle Political Views
She is very outspoken about her political views. Once she said clearly that she is not the biggest fan of Donald Trump and also she shared an Instagram Post that reflects her thoughts about Brexit in July 2016. However, she often spoke about humanitarian interests. But now as a member of Royal family, she has to be very neutral about her political views.
Hobbies
She loves to do anything that is interesting, kind of commercial stuff, like indie type film. She is a foodie person. As she said that 'Food makes travel so exceptional.' She was also running a food blog. Additionally, she likes to go out with friends and family to have fun.
---
Sources
https://en.wikipedia.org/wiki/Meghan_Markle
http://www.imdb.com/name/nm1620783/bio?ref_=nm_ov_bio_sm
http://www.elleuk.com/life-and-culture/culture/news/a40612/meghan-markle-politics-poll-data/