Michael Fassbender was born on 2nd April 1977 in Heidelberg, Baden-Württemberg, West Germany. He is a German-born Irish actor and producer. His feature film debut was in the fantasy war epic 300 (2007) as a Spartan warrior. He starred in Hunger, in 2004, which landed him a British Independent Film Award. Later in 2011, he got the role of Magneto in X-Men: First Class. This continued with Men: Days of Future Past (2014) and with X-Men: Apocalypse (2016).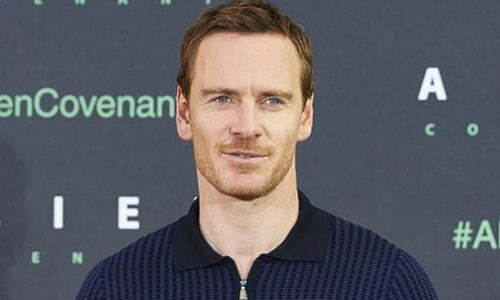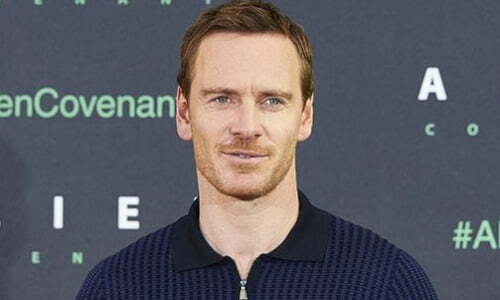 Awards and Nominations:
In 2011, Fassbender's performance as a sex addict in Shame earned him the Volpi Cup for Best Actor at the Venice Film Festival and was nominated for Golden Globe and BAFTA Awards. In 2013, his role as slave owner Edwin Epps in the slavery epic 12 Years a Slave was similarly praised, earning him his first Oscar nomination for Best Supporting Actor. In 2015, he portrayed the title role in the Danny Boyle-directed biopic Steve Jobs (2015) and played Macbeth in Justin Kurzel's adaptation of William Shakespeare's play. For the former, he has received Academy Award, BAFTA, Golden Globe and SAG nominations.
Dating Profile:
Michael Fassbender started dating his Shame co-star Nicole Beharie in 2012. They broke up in 2013.
In December 2014, Fassbender started dating Swedish actress, Alicia Vikander. They met on the set of The Light Between Oceans. On 14th October 2017, the two married in a private ceremony in Ibiza, Spain.
Religion Information:
Michael Fassbender was raised Catholic and used to serve as an altar boy at his church. The secondary school he went to made him the head altar boy for 12 years. After experiencing more of life, Fassbender claims Catholicism has, 'too many contradictions.' Therefore, he is no longer a practicing Catholic.
He still seems to feel a connection to the church, considering he still goes there sometimes to light a candle. He said:
"I don't practice anymore. I think religion is here and now, I don't believe in heaven or hell, I think you just have to treat other people the way you'd like to be treated."
Political Views:
Michael Fassbender's mother was Irish and his was father German, therefore he grew up in a bilingual home and feels both of those nations in his blood. He witnessed the violent politics of Northern Ireland as a kid but isn't involved in politics these days. Neutrality seems to be a theme with Fassbender. He hasn't taken a position on any political issues or candidates in Ireland, Germany, or his current home in England.
Interesting Facts:
Michael Fassbender is fluent in both English and German, English being his first language.
In 2008, he lost 33lbs by going on a diet of berries, nuts, and sardines for his role in Hunger.
Michael Fassbender has also performed as a theatre actor. He decided he wanted to be an actor at the age of 17 when he was cast in a school by Donie Courtney.
Michael Fassbender has an older sister, Catherine, who works at the University of California, Davis as a neuropsychologist.
---
Sources:
https://www.biography.com/people/michael-fassbender-20915343
https://en.wikipedia.org/wiki/Michael_Fassbender
http://www.imdb.com/name/nm1055413/bio?ref_=nm_ov_bio_sm
https://hollowverse.com/michael-fassbender/
http://www.boomsbeat.com/articles/21829/20150727/michael-fassbender-s-50-things.htm