Miley Ray Cyrus was born on 23rd November 1992. She is an American Singer, songwriter, and actress. In 2006, she became a teen idol in the Disney Channel television series "Hannah Montana" starring as the character Miley Stewart alongside her father, Billy Ray Cyrus.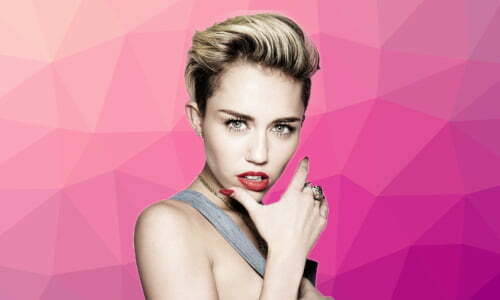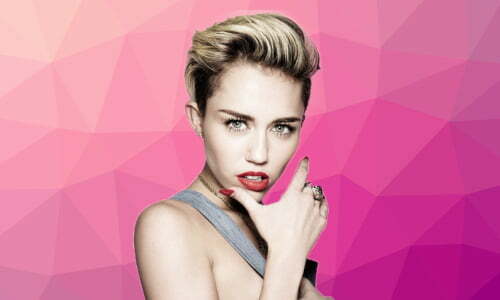 Achievements:
Miley Cyrus has earned numerous awards and nominations. Billboard ranked her as the fourth best-selling female artist of 2009. With "Bangerz", Miley Cyrus achieved her third number-one album on the U.S. Billboard 200, and fifth overall including Hannah Montana soundtrack albums.
Miley Cyrus was ranked number thirteen on Forbes' Celebrity 100 in 2010 and was declared "Artist of the Year" by MTV in 2013. In 2008 and 2014, she was included on the Time's 100 list of most influential people.
Family Information:
Miley Cyrus's birth name was Destiny Hope Cyrus. She was born in Franklin, Tennessee, to Leticia Jean "Tish" Cyrus and singer Billy Ray Cyrus. Cyrus was born with supraventricular tachycardia, a condition which causes an abnormal resting heart rate. Destiny Hope, her birth name, reflects her parent's belief that she would accomplish great things in life, and because she often smiled as an infant, she was given the nickname "Smiley", which later shortened to "Miley". Afterwards, she changed her name to Miley Ray Cyrus. Her middle name honors her grandfather, Ronald Ray Cyrus, who was a Democratic politician.
Religion Information:
Miley Cyrus was baptized Southern Baptist and was raised a Christian in Nashville, Tennessee.
She's a Disney-launched teenage walking franchise but she's done everything she can to lose her "good-girl" image from controversially revealing photos when she was just fifteen to a lap-dance for a movie producer when she was sixteen.
At eighteen, she was explaining away leaked pictures of bong-tokes, and the cake for her nineteenth birthday which was Bob Marley themed.
All of this aside, Miley still sees herself as a good Christian girl, even being baptized into a new Baptist church as recently as 2005. She has said:
"I am very spiritual in my own way. Let me make it clear, though—I am a Christian. Jesus is who saved me. He's what keeps me full and whole."
However, she also praises Buddhism and has called it lovely.
Political Views:
Miley is pretty outspoken about her beliefs and tends to lean more liberal with politics. She doesn't seem to associate as a conservative, even though she is religious. She is a feminist and a strong supporter of gay rights. She is also very passionate about the environment.
Dating Information:
Miley Cyrus has made a lot headlines for her romantic endeavors. In 2007, the young superstar briefly dated Nick Jonas of the musical group the Jonas Brothers. Cyrus has also been romantically linked to model Justin Gaston and actor Carter Jenkins, among other celebrities.
She has been in a long relationship with actor and Hunger Games star Liam Hemsworth, with whom she was also engaged in 2012. Unfortunately, in September 2013, after three years of dating, Cyrus announced that her engagement to Liam had come to an end. The couple ended it after four years together.
They've been on and off relationship since then.
---
Sources
https://en.wikipedia.org/wiki/Miley_Cyrus
http://www.whosdatedwho.com/dating/miley-cyrus