Nicholai Olivia Rothschild, popularly known as Nicky Hilton is an American model, socialite and fashion designer. Nicky is a member of the Hilton family by birth and a member of the Rothschild family by marriage.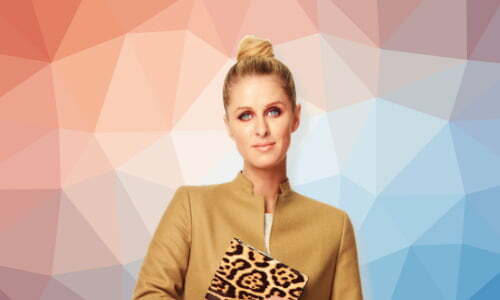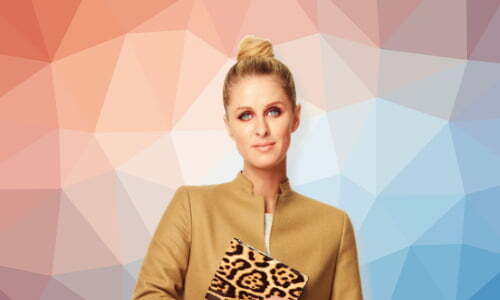 She launched her own clothing line in 2004, and she has also designed a line of handbags for Samantha Thavasa, a Japanese company. Also, Nicky started her second line, Nicholai in 2007, at a higher price point. She launched a 10-piece collection with eLuxe in 2014, and she designed each piece as a reflection of her personal style. Interestingly, she named all the products after the women in her family, who symbolize the style of each piece.
Nicky also launched a line of jewelry in 2010, which deals with costume jewelry. The jewelry costs an average of $200 per piece. In 2015, she started a capsule collection of handbags in collaboration with Linea Pelle. In addition, she announced her partnership with Tolani in August 2017, for Mommy and Me capsule collection, which will be in stores from Spring 2018.
In 2005, she was the face of Australian underwear line, Antz Pantz together with Kimberly Stewart but she has been replaced by an Australian model, Megan Maitland. Nicky Stewart has also modeled for the cover of Lucire, for its Romanian and New Zealand editions.
Nicky published her first book, 365 Style in 2014, which offers a simple method which helps young ladies to identify the basic pieces that work best for their lifestyle. In addition, the book encourages the ladies to stay true to their own choices, and most importantly, keep enjoying fashion every day.
In 2015, she partnered with Smashbox, a cosmetic brand owned by Estee Lauder Companies, to form a cosmetic line made up of three limited-edition cat-inspired makeup kits.
Religion information
Nicky Hilton was brought up as a Roman Catholic. She later joined Convent of the Sacred Heart, which is a Catholic school and graduated in 2001. However, no one really knows anything concerning her religion information since she rarely talks about it.
Political views
Same as her religious views, nobody can tell whether Nicky Hilton is religious or not.
Dating profile
Nicky Hilton was previously married to Todd Meister. She has also been in relationships with Kevin Connolly, Ian Somerhalder, Marcus Schenkenberg, Brian McFayden and David Katzenberg.
Interesting facts
There are more than 100 stores in Japan selling Nicky's handbags.
Nicky was offered a starring role in The Simple Life (2003) alongside her sister, but she declined it because she didn't want to 'live the simple life.'
In August 2005, she dyed her hair back to natural blonde, after being a brunette for two years.
Nicky has been a handbag designer since she was seventeen years old.
She is the sister of Paris Hilton, Barron Hilton, and Conrad Hilton.
Famous quotes
"My fashion philosophy is that if I like it, I wear it. I'm not a snob about which looks are 'this season' and which are 'last season.'"
---
Sources list
http://www.boomsbeat.com/articles/108722/20160322/44-facts-nicky-hilton-became-member-aristocratic-rothschild-family.htm
https://hollowverse.com/paris-hilton/
http://www.whosdatedwho.com/dating/nicky-hilton
https://en.wikipedia.org/wiki/Nicky_Hilton_Rothschild
http://www.imdb.com/name/nm0385293/bio?ref_=nm_ov_bio_sm