Oprah Winfrey, a well-known actress, talk show host, producer and much more was born on 29th January 1954. Best known for her talk show, The Oprah Winfrey Show, she was ranked the wealthiest African-American, the greatest non-white philanthropist in American history and is North America's first multi-billionaire black person. President Barack Obama awarded her the Presidential Medal of Freedom in 2013. The list of awards and achievements of Oprah is a huge list, and she can be considered as one of the most successful people in the world.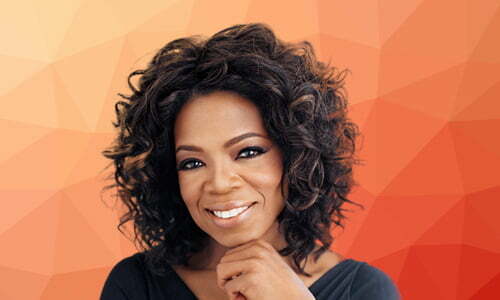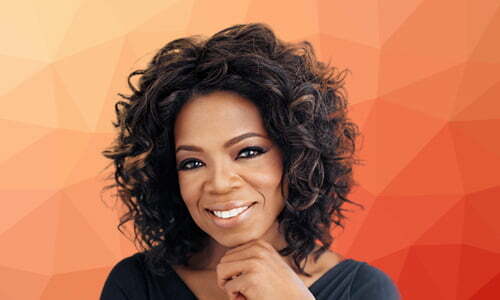 CHILDHOOD
Oprah Gail Winfrey was born in a small town called Kosciusko which is in Mississippi on 29th January 1954. Her mother Vernita Lee was an unmarried teenage mother, and her biological father Vernon Winfrey was a coal miner who later was in the Armed forces when she was born.
After she was born, her first six years were spent with her maternal grandmother, Hattie Mae Lee, since Oprah's mother traveled north. Her grandmother was financially weak, and they both had a hard time. But her grandmother taught Oprah to read at the age of three and took her along to the church.
When she turned 6, she moved in with her mother, Vernita Lee, in a city called Milwaukee, Wisconsin. But compared to Oprah's grandmother, her mother was less supportive and encouraging.
Oprah was sexually abused by her relatives at the age of 9, and by the age of 13, she ran away because of the sufferings she had to go through. At the age of 14, Oprah was pregnant and gave birth to her son who died soon after his birth since he was born prematurely.
Later, Oprah was sent to her father in Nashville, Tennessee, who was strict but gave number one priority to her education.
OPRAH WINFREY'S SELF-REALISATION
Oprah went to Nashville East High School where she found her love for public speaking and drama. During her final year in school, WVOL, a local radio station found her and gave her a job to read the news.
Through a scholarship, Oprah got into Tennessee State University where she majored in Speech Communications and Performing Arts.
Be thankful for what you have; you'll end up having more. If you concentrate on what you don't have, you will never, ever have enough – Oprah Winfrey
WORK LIFE
Oprah started working along with her studies and got a few offers in Nashville itself. But she wanted to work outside Nashville. Soon she got a job Baltimore, Maryland which she chose over her studies. But unfortunately, she got fired from that job.
Her first talk show was a morning program called 'People are talking' (1978). She realized this was what she was supposed to do and hosted the talk show for seven long years before moving on to the next. In 1981, Oprah sent some samples other previous talk-show to another talk-show called 'A.M.Chicago.'
She was offered a job to host A.M.Chicago right away, and she changed the name of the talk-show to "The Oprah Winfrey Show".
In 1985, Oprah acted on a period drama film, The Color Purple for which she got a nomination for Best Supporting Actress. In 1998, she acted and produced a movie called Beloved. Other movies she did were Charlotte's Web[2006], Bee Movie[2007], and The Princess and the Frog[2009].
---
SOURCES