Óscar Isaac Hernández Estrada was born on 9th March 1979 in Guatemala. He is a Guatemalan-American actor and musician. After graduating from the Juilliard School, he landed roles in such films as Robin Hood (2010) and Drive (2011). In 2013, Isaac starred in the critically acclaimed Inside Llewyn Davis, for which he received a Golden Globe Award nomination. Later, he won a Golden Globe for his role in the HBO miniseries Show Me a Hero. He was prominently featured in the Star Wars films The Force Awakens (2015) and The Last Jedi (2017).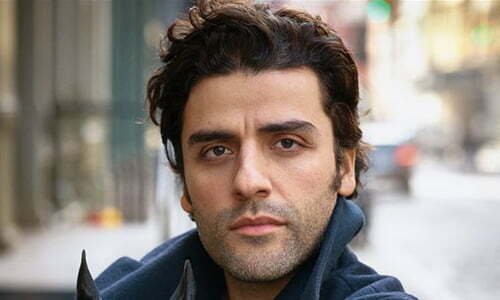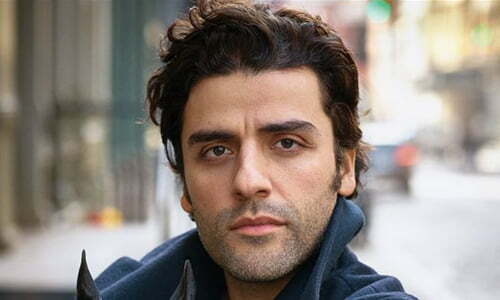 In 2016, on the annual Time 100 list, Time named Oscar Isaac one of the 100 most influential people in the world. Oscar Isaac was described as the "best dang actor of his generation" by Vanity Fair in 2017.
Dating Profile:
Oscar Isaac began dating filmmaker Elvira Lind. He also has a son with his partner, Elvira Lind.
Religion Information:
Oscar Isaac was born in Guatemala. His mother was Guatemalan, María Eugenia Estrada Nicolle, and father was a Cuban pulmonologist, Óscar Gonzalo Hernández-Cano. His maternal grandfather was French. Isaac's family settled in the U.S. when he was five months old, and he was raised in Miami, Florida. He has described his evangelical Protestant upbringing as "very Christian". Isaac says:
"My dad was a man of extremes. And the way my mom was raised, she followed her husband. So if God spoke to my father one day and said we were not supposed to have a TV in the house, it was suddenly gone."
Political Information:
People thought he was a Libertarian when he was pictured wearing a T-shirt housing the cover of Ayn Rand's Atlas Shrugged. He told Rolling stone:
"I liked the design, I didn't think to wear the shirt was saying I agreed with all her politics. I'm not a Libertarian!"
He's also proud of his Latino heritage and it is one reason he's not a Donald Trump fan.
Interesting Facts:
Oscar's paternal grandparents' surnames were Hernández and Cano. His paternal grandfather was also named Oscar.
When Isaac was just 4 years old, he started putting on plays with his sister in their family's backyard
He graduated from the Juilliard School in New York City, where he was part of the Drama Division's Group.
He acted alongside Ryan Gosling in the 2011 thriller Drive.
Made his feature-film debut in the 2002 Ice Cube action comedy All About the Benjamins.
His maternal grandmother was probably the daughter of Benjamin Nicolle and Guadalupe Penagos.
Famous Quotes:
"I've listened to Dylan my entire life. My dad was a huge Bob Dylan fan, so we listened to his music, Cat Stevens, Simon & Garfunkel, and all that kind of stuff. It opened up a whole world of this music that I'm now obsessed with."

"I would always find a way to blow the deal and I'm not sure why. I think there was part of me that wasn't comfortable with monetizing the music and getting involved with royalties and all that kind of stuff."

"I think that's why often people in creative fields can feel so alone is because there's a constant third eye, that constant watcher."
---
Sources
https://en.wikipedia.org/wiki/Oscar_Isaac
http://www.tvguide.com/celebrities/oscar-isaac/bio/284751/
http://ethnicelebs.com/oscar-isaac
https://www.biography.com/people/oscar-isaac-21430159
https://www.gq.com/story/oscar-isaac-the-internets-new-boyfriend
https://www.rollingstone.com/movies/news/oscar-isaac-on-controversial-ayn-rand-shirt-im-not-a-libertarian-20160519