Oscar Pistorius is a South African sprint runner. Both of Pistorius's legs were amputated below the knee when he was barely 11 months old. He was the tenth athlete to compete at both the Paralympic Games and Olympic Games, competing in sprint events for below-knee amputees in Paralympic events, and in non-disabled sprint events.
Recognised as a Paralympic champion, Pistorius tried to enter non-disabled international competition But persistent objections of the IAAF and claims that his artificial limbs gave an unfair advantage. Pistorius eventually won over this legal dispute. At the 2011 World Championships in Athletics, he was named the first amputee that ever won a non-disabled international medal. Pistorius became the first amputee to win a non-disabled world track medal. At the 2012 Summer Olympics, Pistorius also became the first double-leg amputee to participate in the Olympics.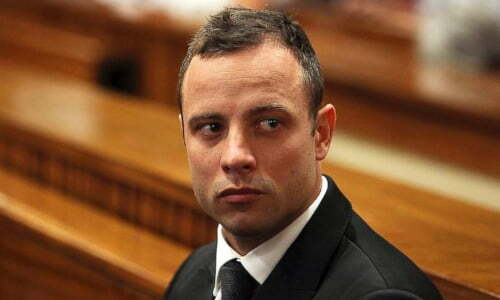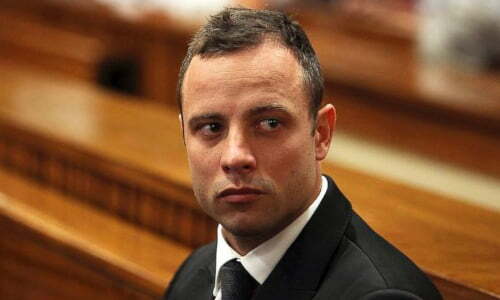 On Valentine's Day in the year 2013, Pistorius shot his girlfriend, model Reeva Steenkamp to death at his residence. He claimed that he mistook Steenkamp for an intruder hiding in the bathroom. Nonetheless, he was arrested and allegedly charged with murder. At his trial the following year, Pistorius was found guilty and was charged with a culpable homicide. He received a five-year prison sentence for culpable homicide and a concurrent three-year suspended prison sentence for a separate reckless endangerment conviction.
Oscar Pistorius Personal Life
Born on 22 November 1986 in Sandton, Johannesburg, a state in South Africa, he was raised up in a Christian home and has an elder brother, Carl, and a younger sister, Aimée.
Pistorius was born with fibular hemimelia (congenital absence of the fibula) in both of his legs. When he was 11 months old, his legs were amputated from between his knees and ankles.
His sporting motto is, "You're not disabled by the disabilities you have, you are able to the abilities you have."
Oscar Pistorius Religious Views
Pistorius was raised in a Christian family. There are no sources that reveal the denomination of his religion. His late mother was of Italian descent, and it wouldn't be completely bizarre to guess that he could be Catholic.
He once said, "God is the most important person in the world to me. If I'm on the right patch spiritually, it helps with everything else."
Oscar Pistorius Political Views
There have been no reports on his political views. He leaves no grounds for even a random guess.
Other Facts
Some people refer to Pistorius as a misogynist after noticing his behavioral violence patterns towards women. He, as everyone knows, shot his girlfriend on Valentine's Day. And around four years before this incident, he was arrested for an assaulting a woman with a door.
---
Sources
https://www.thefamouspeople.com/profiles/oscar-pistorius-6199.php
https://hollowverse.com/oscar-pistorius/