Patrick Mahomes is an American football quarterback in the National Football League (NFL). He plays for the Kansas City Chiefs. His father, Pat Mahomes, was also an athlete and was a Major League Baseball pitcher. Mahomes also played baseball like his father, but he developed more and more interest in American football as he grew.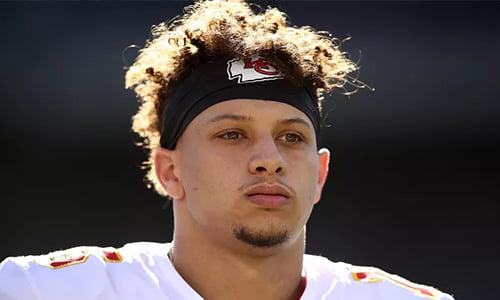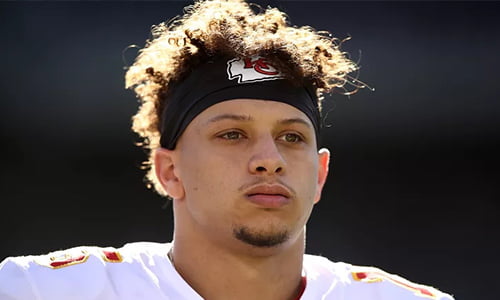 So, he left baseball to entirely focus on football after his sophomore year at Texas Tech University. In his junior year, with his hard work, he led every other NCAA Division 1 player in passing yards, passing touchdowns, and many different categories. It was due to his passion and consistency that he entered the 2017 NFL draft. The Kansas City Chiefs selected him as a tenth selection. Since then, Mahomes has had a star-studded career. In the 2018 NFL season, Mahomes scored 50 touchdown passes in the season and was the third player ever in the history of the NFL to achieve such a feat. Experts say that if Mahomes keeps growing at this pace, he can become the best quarterback ever in the history of the NFL.
Religion Information:
While football is bringing in colossal career success for Mahomes and he is longing to become a legend, he thanks God for all his achievements. He is a firm believer in Christianity and occasionally spends nights at church. It's probably because of his strong beliefs in God and his prayers that God has blessed him with consistency and courage that an athlete needs. He got involved in his youth groups, but later he started spending more time at church. Her mom says she is proud of his son's practice of his religion more than his football career. Once his mom spotted him in a church having his hands raised to God, and he was singing. He tends to give all the credit of his success to the God almighty.
Political Views:
Mahomes is a man of the people, he likes to blend in the community of Kansas City and shows up at various events in the Kansas City. He says that he likes being in Kansas City because of the lovely people who are very passionate about the Chiefs. He has not expressed many political and government-related views, but he considers himself a responsible citizen and wants to play a part in the positive growth of the society.
Dating profile:
Mahomes is dating Brittany Matthews since high school. They met at the Whitehouse High School, East Texas, and immediately became each other's sweetheart. Matthews is also an athlete, and a professional soccer player. The two live in Kansas now, and Matthews is often seen cheering her beloved boyfriend at his home games.
Interesting facts:
Mahomes earned the NFL's MVP trophy in 2018 when he gave a boost to his career at his first season with 50 touchdowns and 5000 yards of passing. He became the second player ever in the history of the NFL to do so. Because of his shining career, his net worth is also growing as fast as one of his fastball throws. Currently, at the age of 23, his net worth is a whopping $10 million. Just as coaches say that he can become one of the greatest ever, he can also become the first NFL player to have a net worth of more than $200 million. The trajectory of his growth, both professionally and financially, is showing signs of extraordinary greatness.
Sources:
https://en.wikipedia.org/wiki/Patrick_Mahomes
https://www.ea.com/games/madden-nfl/madden-nfl-20/patrick-mahomes